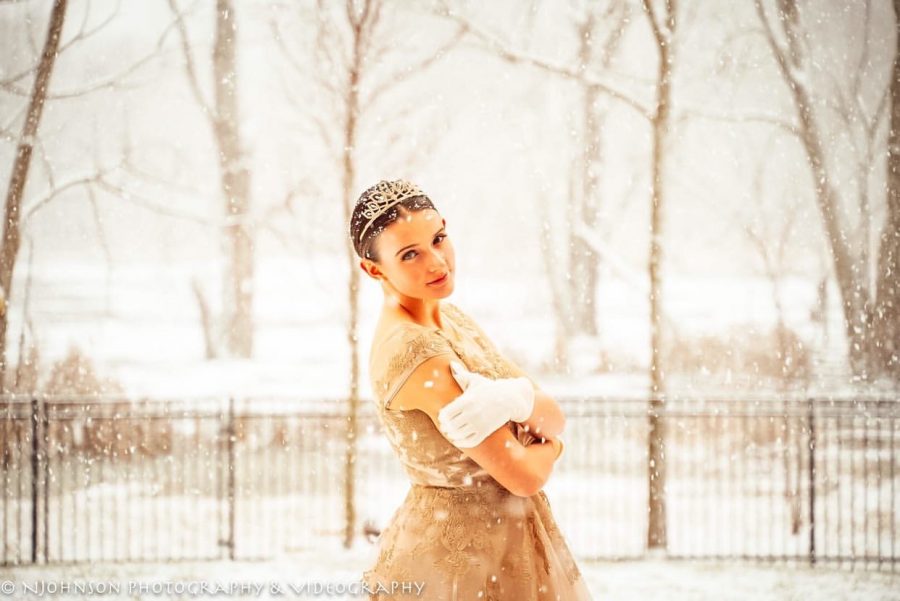 Niah Johnson
To take a picture is to capture a moment of light. Releasing the shutter is an invigorating action that catapults flashing brightness into a magical box. An image is formed entirely by the sun. Some may say that one must possess this light themselves to capture it. Junior Niah Johnson is a gifted photographer and certainly possesses this light, as some of her clients and friends say. 
Johnson's creative outlet is not limited to fun photoshoots. Johnson took senior Joy Reks' senior pictures and put a lot of hard work into them. The two of them journeyed to the top of a parking garage and into a flourishing meadow for an adventurous shoot.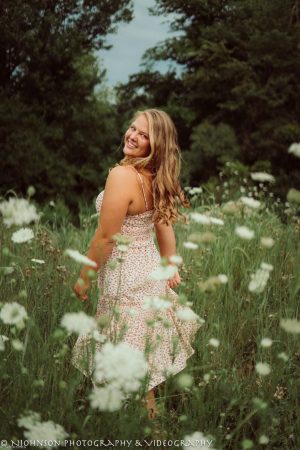 "Niah Johnson is a very kind young woman, who places lots of time and love into one project to make the model feel very
special," Senior Joy Reks said.
Any nerves that Reks had about the shoot quickly vanished with Johnson's encouraging character.                                              
"I was a little nervous about what to do, but Niah just brings such a positive and relaxed environment to the photoshoot," Reks said. "She is a very relatable person and easy to make conversation which is always nice, so it's never awkward."
Creating these magical moments in time isn't as easy as some may think. Photography requires equipment, and Johnson was lucky enough to get a camera with the help of her aunt.
"I developed this business with the help of my family, a family member gave me my first DSLR camera, and she really helped me," Johnson said. "When I went to visit her she taught me different things about the camera and then she also gave me some of her editing tips and editing things that she uses to really push me and get me started." 
While many say that Johnson's photos are a form of art themselves, she puts her own personal spin on the photos during the editing phase of her photography. 
"I capture these moments, personalities, stories I'm able to put my own piece into that with my editing and that's where I kinda create art," Johnson said. 
Some say that Johnson's free-spirited and fun personality makes photo shoots that much more special with her. Johnson's good friend, junior Kiana Siefert, describes her ability to make her models laugh and have fun. The two of them recently ventured to a small pond with a rope swing to take some exciting photos.
"Niah has been one of my very close friends for a while & she is such a joy to be around! She always knows how to fill others with laughter and make them feel loved," Siefert said.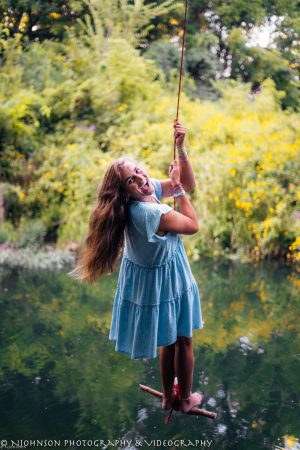 When being photographed it's common to feel self conscious and unsure of how to pose, but Siefert tells us that Johnson creates an uplifting atmosphere.
"She is so encouraging and always makes you feel so beautiful," Siefert said. "While she takes the pictures, she always comments on how awesome you are looking."
Creating a business is something that can be challenging to accomplish as a teenager in high school. Johnson has faced this challenge head-on and succeeded in turning her love for photography into a way to make a living. 
"This is my business, it's a hobby that's now developed into a business," Johnson said. "I developed my website early this year in March or April and that's when I really started charging and making money."
Johnson sees her work in photography as a life-long pursuit, whether it's her sole career or something on the side.
"I most definitely want to keep this as a long term business whether I pursue it as a career or have it as a side job, because it keeps me creative, passionate, and bold," Johnson said.
To describe Johnson's feelings about photography as passionate would be an understatement. Her friends say she pours her heart and soul into what she does and nothing less. Many of Johnson's shoots have been done with junior Olivia Stevenson and highlight Johnson's creative side.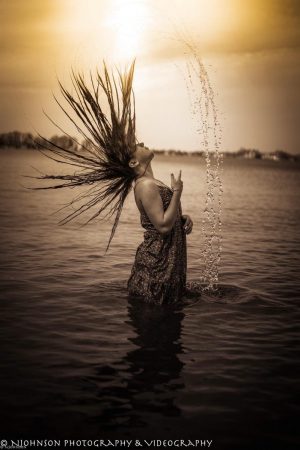 "She really cares about what she does and that she is so passionate about her work," junior Olivia Stevenson said. 
According to Stevenson, shooting with Johnson is a fun time that results in fantastic pictures.
"A photo shoot with Niah just feels like a fun time with a friend, nothing serious but you get seriously incredible photos from it," Stevenson said.
Johnson wants aspiring photographers to just get out there and do what they love without worrying about the obstacles they might come across.
"Get out there and get all the experience you can, if you love what you do or if you love taking photos, ask people, get out there and take every opportunity you can," Johnson said. "Always try to learn something new."