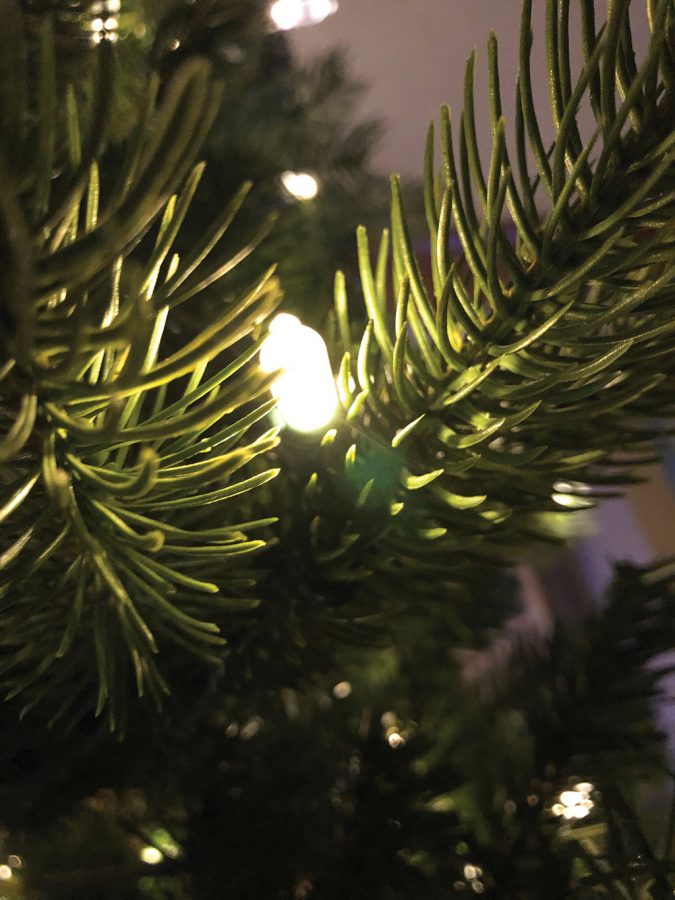 Kendell Simpson
As the euphoria of Halloween and spooky season comes to a close, the switching of seasons is upon us. Trees forgo their ghastly shapes for sparkling tinsel, falling leaves become falling snow, Hallmark movies play on repeat. The queen of Christmas, Mariah Carey, awakens from her slumber, ringing in the most magical time of the year. There are many, many debates when the holiday season begins, and some may feel that Thanksgiving can get lost in the magic. In this awkward transition of power from the Pumpkin King to the Sugar Plum Fairy, in the spirit of the holiday, it is more than acceptable to embrace the glowing lights.
Halloween is done, it's time to put those decorations away. To my fellow members of the Holidays Countdown Club, it is time. Our decorations are ready to go up if not already.
The peak time for decorating is as soon as possible. Many people won't agree with this, but it is 100% okay to start right now. The first few days of November is the time for fall decorations to go down (except a few 'Give Thanks' objects). After clearing off the clutter of the haunting holiday, it is time. Everything is fit to go up at once, it's my own personal philosophy that the holidays can't come too soon. But, to those of you who happen to not agree, start small and help each other, and hopefully with some time you can reach my level of decorating. The next step would be in the first few weeks before Thanksgiving to put up almost everything inside and out. My father prohibits decorations in the dining room since we typically host, but every other room is (tastefully) straight out of a holiday movie. The final step in my outline is the outside decor. These decorations are usually frowned upon by members of the community before Thanksgiving, but are totally acceptable. For the sake of those who can't handle holiday decorations before Thanksgiving, these can go up right after dinner or the first week of December. 
I often credit Thanksgiving as one of my favorite holidays, solely for the reason that we can feast while in our pajamas with no judgement. In no way am I suggesting that we skip this holiday with family and food. But, there is absolutely no reason for hating on me or my fellow holiday loving friends. I often enjoy this holiday, not surrounded by my extended family, but surrounded by holiday cheer.  
I will be 100% honest with you, usually at this point in time almost all of the holiday decorations are up in and outside of my house. I've been to Hobby Lobby three times in the past two weeks and I've already bought the matching pajamas for my family. October, November, December…it doesn't matter when the decorations go up, the holiday season is when we all should come together and spread joy. It is time to put the arguing to bed, it depends on the family, you either choose to wait(which is crazy) or you realize that now is the time to be merry and bright.