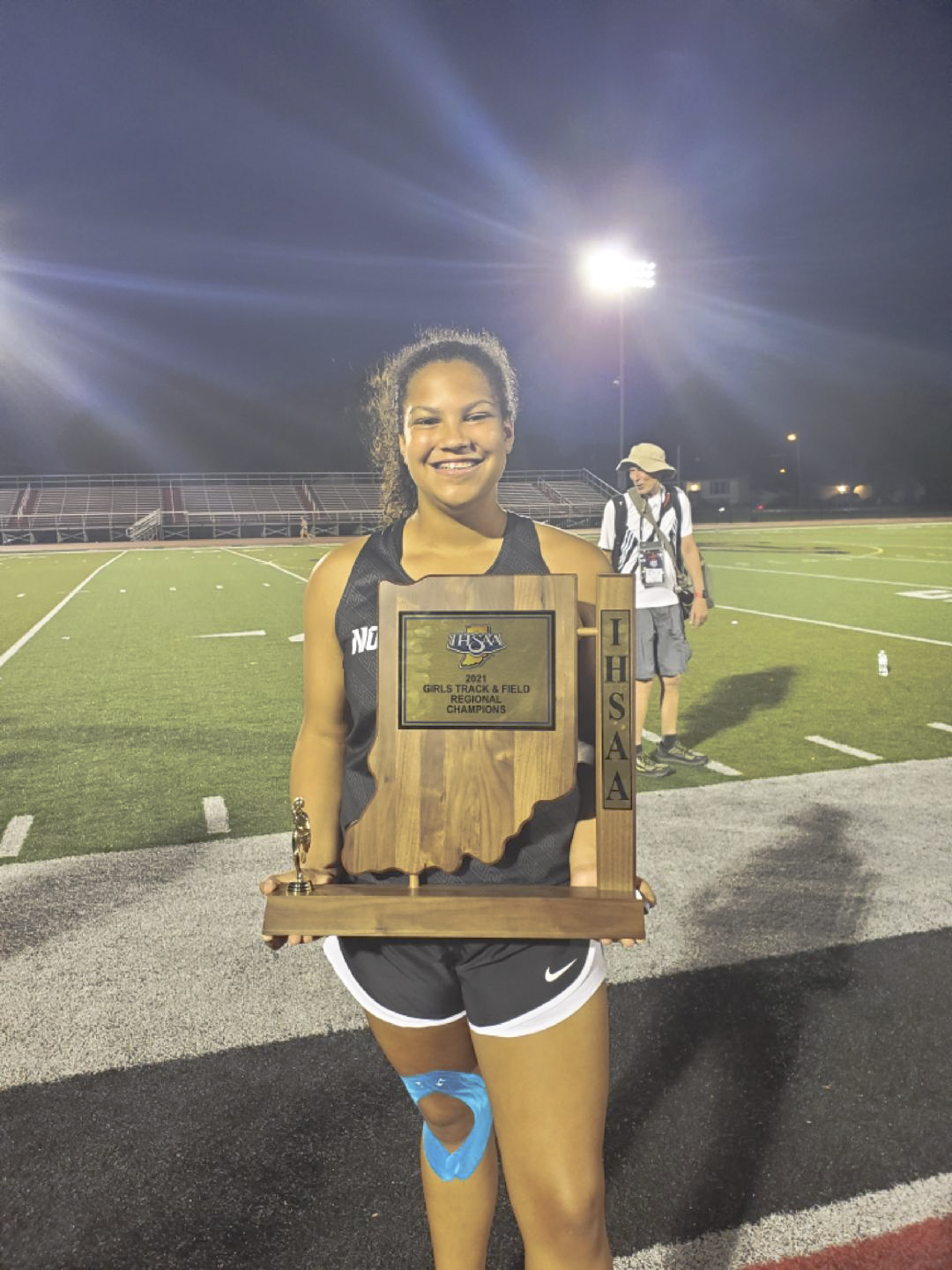 The firing of guns can be heard in the distance signaling anxious runners as sophomore Hannah Alexander steps up to the plate. With a heavy disc in her hand, she breathes, steps, and throws as hard as she can, sending the weight flying in the air until it hits the ground. As the weight is measured, tensions arise as the thrower waiters to see if she qualifies for state.
At the age of 8, Alexander, who enjoyed both volleyball and track, made an unexpected change one day that ultimately changed her life. 
 "My coach suggested throwing because she thought I was strong," Alexander said. "Ever since then, it's really stuck with me."
And since that small push, her rise to the top has only grown exponentially.
Just last year, she was ranked as the #1 freshman in the country for her discus and shotput skills. With personal records of 39'10.5" for shot put and 130'9" for discus, she's placed herself in position for national recognition. 
  "I've won several awards since I started," said Alexander, "but this past year I was the Hoosier Crossroads Conference (HCC) champion, sectional runner-up, regional champion, and All-State. I also placed top 15 in both events at the USA Track and Field (USATF) Junior Olympic Nationals."
But it hadn't always seemed that easy. Throwing weighted objects poses risks for serious injuries, which is something Alexander faced herself.
 "In 8th grade, I hurt my knees and had to go to physical therapy for a couple months," said Alexander. "Sometimes they still hurt me when I'm throwing, so whenever that happens, I just take it easy for a few days and then get right back to it."
 Even though she got hurt, Alexander kept a positive attitude which she says helps her when she's playing any sort of sport. She also says it changes her perspective on the game. 
  "My private coach, who I have been working with from the start of my throwing career, has always been encouraging and has introduced me to many of my throwing partners who have also helped and supported me," said Alexander. "It just makes everything more enjoyable."
  Her private coach isn't the only one. James Pearce, the head coach of the NHS girls track and field team, implements the same mindset into not only Hannah, but the rest of his athletes. 
  "To me, teamwork is everything. What an athlete does individually feeds the team's performance. Each athlete's first commitment is to the team above anything they achieve individually," said Pearce. "I always tell athletes to remember that everyone they compete against is a human being, not much unlike themselves." 
Though Alexander gets support and encouragement from her coaches, the pressure is still strong. With the track and field season coming up, her supporters may wonder if she'll be able to achieve more than she did last year. 
 "A lot of times I feel very pressured to always best my past marks, even if things haven't gone the way I want them to," Said Alexander.
 The high achievements Alexander received last year is impressive to her team, and she's been working hard and practicing to best every score she's gotten since. 
 "I'm always throwing throughout the whole year. During the summer, I have an off-season club where I go to nationals and other big meets like that, and during the fall I'm trying three to four times a week to get ready for the indoor season in the winter," said Alexander.
 Her dedication and passion is recognized and does not go unnoticed by her teammates.
"Hannah is a really strong thrower and is always helpful with perfecting the throwing technique." Said Marielle Fitch, a sophmore throwing on the track and field team. "I always have a good time with her and we're both looking forward to the outdoor season."
  Nor does it go unnoticed by her coach.
"Hannah has the drive of a competitor," said Pearce. "She's quiet most of the time, but inside herself she wants to win in the biggest way possible."
 The strong commitment and effort she puts into perfecting her throw is obvious to her team, but the All-State qualifier isn't stopping there.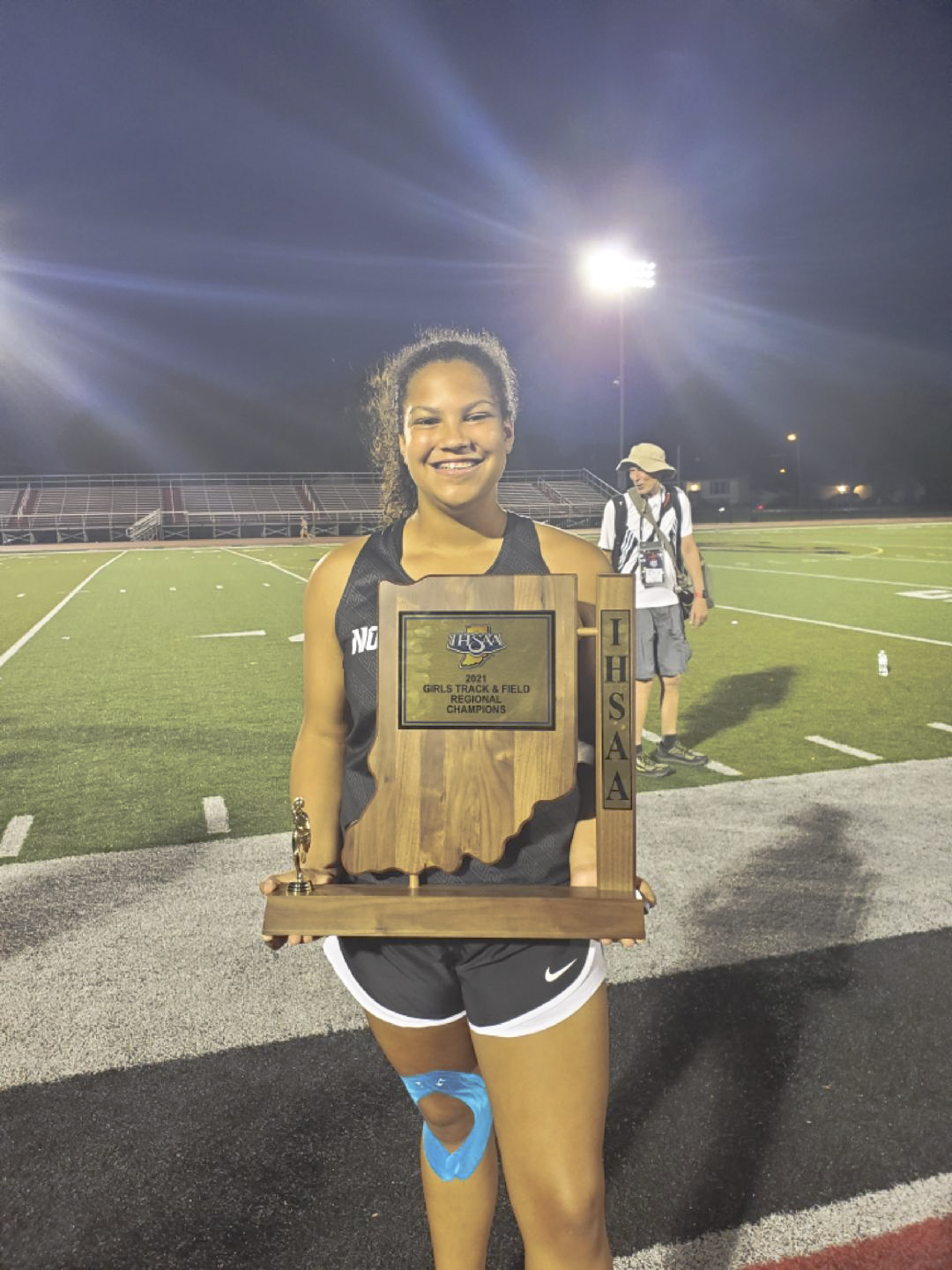 "There's always something new to be learning [and] working on. Once you perfect one part of the throw there's always something else to try and perfect," said Alexander.