Flooding disrupts NHS Homecoming
Hang on for a minute...we're trying to find some more stories you might like.
     A water-main rupture on Field Dr. Thursday morning resulted in flooding, an early release and school cancellation for NHS on Friday, calling into question the fate of the homecoming festivities planned for the weekend.
     Around 10:20 AM Thursday, issues began to arise in the high school building:  low water pressure, plumbing problems, and flooding on the north side of the school. Because of laws requiring safe drinking water in schools, students were sent home around 11:00 and school was also cancelled for Friday.
     The break was caused by an accident when examining soil for construction plans.
     "A surveying crew were taking soil samples…at Cumberland and Field Drive to put a roundabout around there and drilled in the wrong spot," assistant principal Dr. Craig McCaffrey said.
     The issue was rapidly fixed, and the parade, football game and dance are still scheduled to occur. According to McCaffery, students will have to make up the day, most likely during a flex day. Mini Olympics will continue at a date to be determined.
"We're looking for a date during the winter sports season," McCaffrey said.
     Despite bumps in the road, many NHS students aren't letting the water break put a damper on their plans. Groups looking to be in the parade were able to gather at noon Friday to finish their floats.
      "I actually think it worked out for the better because we got a lot of stuff accomplished," junior senator Grace Ritchie said. "We got more people to help out. I'm feeling good. The weather's going to be nice, and [the parade] is always going to be a fun time. I'm excited."
      For many Noblesville students, this event will be memorable.

     "I do think this is going to be one of the most interesting Homecomings," junior senator Ethan Miner said.
About the Contributors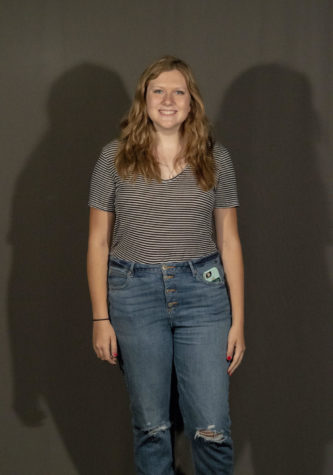 Abby Hanson, Co-Managing Editor
Sammy Snyder
When she's not having a panic attack about college applications, you can probably find Abby Hanson, the Mill Stream's web managing editor,...