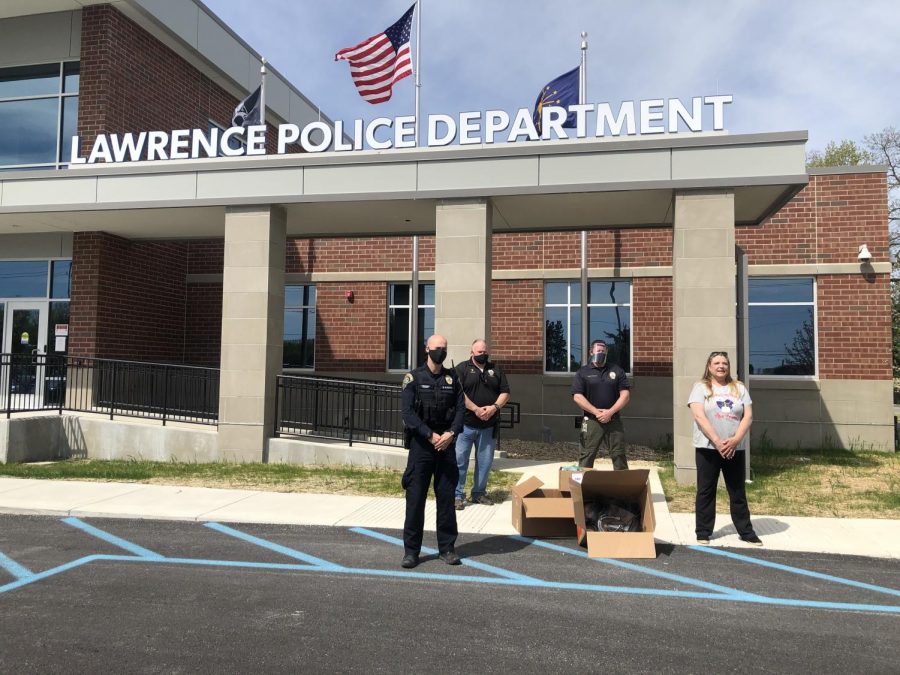 Jane Jeong and Bergan Zebrauskas
May 26, 2020
Libby Sutherland had a million reasons to want to fight Covid-19. She, of course, wanted to protect her kids who have heart conditions and her mother who lives with them. But she also didn't want her kids, a junior and a senior at NHS, to have to miss out on special milestones like prom and graduation. And so, with a newfound conviction to do what she could to protect healthcare workers, her family, and her friends, she decided to form the Hamilton County Mask Brigade.
Recent Features Stories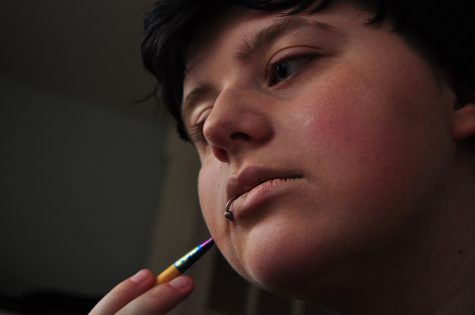 Behind the terror: Senior Elliott Craw brings scary creatures to life through makeup
February 23, 2020
A dark, decaying house awaits your arrival. Stepping inside you see the face of a spine-tingling body. Screams reside in the shadows of every corner. Souls move rotting hands to their faces, terrifying those who pass. Alarming faces reveal themselves around each corner, skin dangling from their living corpses.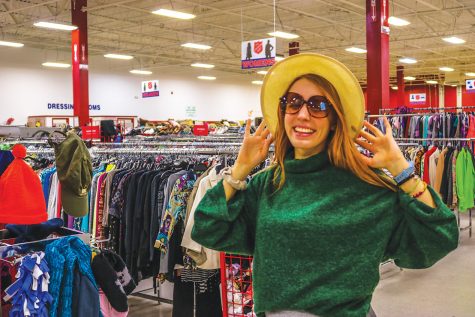 Thrifting thrills: Senior Aubrey Rudy has a knack for transforming ordinary vintage clothes into a stylish wardrobe
February 19, 2020
She walks in through the large glass doors with the words Salvation Army inscribed in big red letters. The musty aroma of mothballs brings nostalgia of years past and she feels comforted by the friendly faces awaiting her. As she looks around, various items of clothing that would normally be tossed aside, transform into stylish outfits the world is eagerly waiting to see.
Click this to support Griffin Smith and his family!
Last night, the JV Miller girls soccer team took a tough loss to the Carmel Greyhounds with a score of 0-3! Come out to the game on Wednesday to see the millers play Franklin Central at our home fields!!
Tomorrow is the start of spirit days for NHS, A/C students come to school dressed as your favorite vine/meme!
Load More...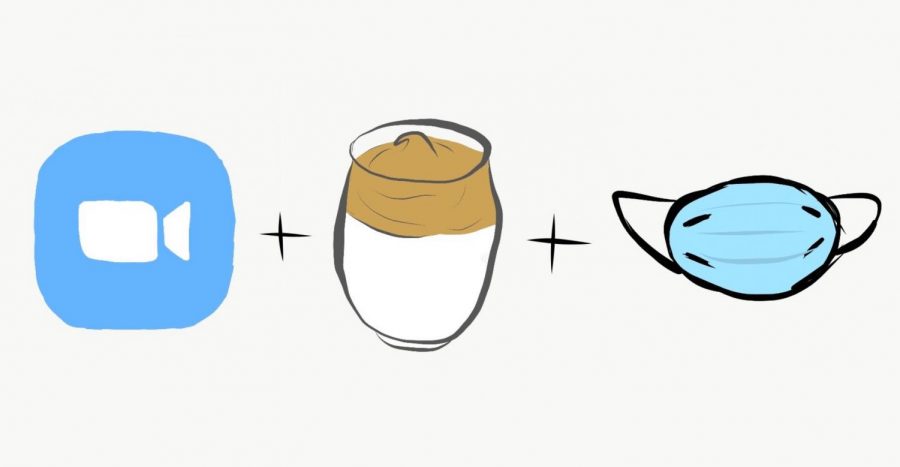 May 29, 2020
It's weird, and a bit daunting to think about, but we're literally making history right now.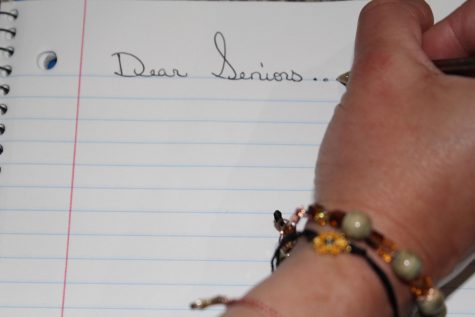 Saying Goodbye; Seniors didn't get the regular graduation they wanted, but that's not all senior year is about
May 26, 2020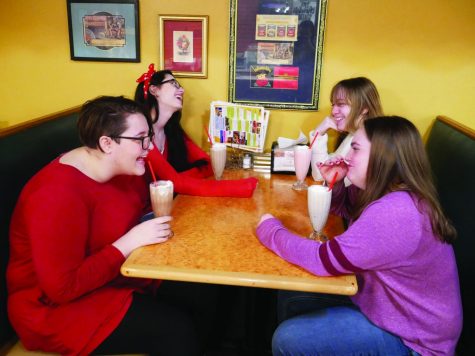 Be mine, my friend: Valentine's Day isn't just for couples now…
February 20, 2020
It's the day filled with candy, teddy bears, dates, roses, and, most importantly, love. Yes, it's that time of year again. Where the couples have their dates, and singles find their last ice cream container. Valentine's Day is most known as a day of romance seen between couples. But the most common and untalked about love is the one shared between friends. Whether single or taken, or even complicated, there are still many ways you can spend Galentine's day with your best buddies.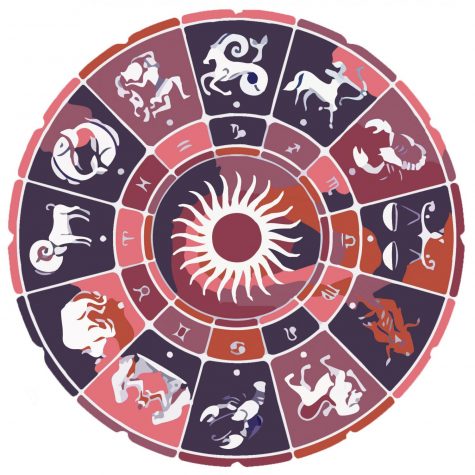 The signs say it all: Horoscopes are at an all time high… here's why
February 19, 2020
In life, nothing can just be. An article of clothing can't just be a poorly tailored piece of cloth. A child's acting out can't just be an impulsive reaction to them not getting their way. A birthday can't just mean a year longer lived. Since my sixth grade year, I've filled out charts sorting seemingly meaningless symbols into what they truly represent. You know those charts your teachers assign you where you have to read a story and then make a list of symbols and what they represent? One symbol that I've continuously identified has been the star and how stars represent one's fate.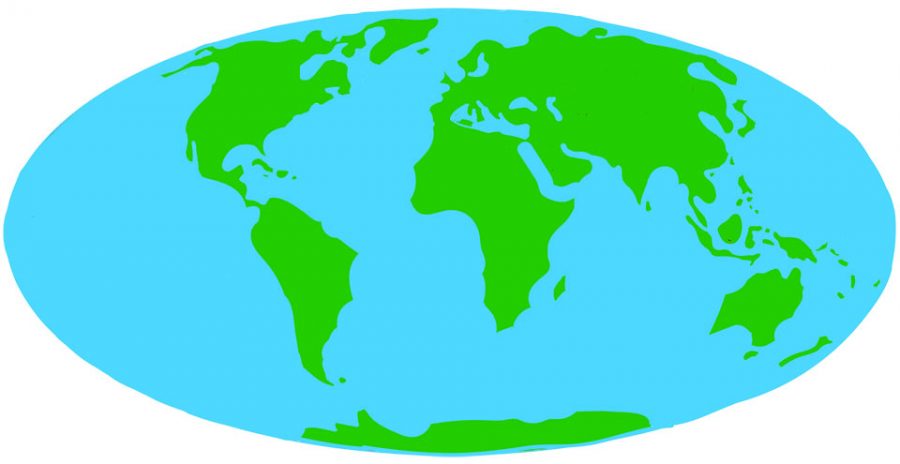 Jenna Schweikert and Hailey Durm
February 25, 2020
Earth today isn't far from an apocalyptic disaster. Maybe not as bad as the movie "2012," but the world's third mass extinction event seems to be well underway and the human race isn't exactly helping solve the problem. Storms are gradually getting worse, the global temperature is excessively increasing, and there will be global warming deniers until the sea levels are at their doorstep. It's only a matter of time before the human race decimates our only home, and ourselves. For a single high school student in the Midwest, having any effect on this reality can seem insurmountable. But if each and every student at NHS became even a little more environmentally conscious, then changing this harsh reality could be more achievable

Loading ...
[contact-form-7 404 "Not Found"]