Local hospital discontinues internship program
IU hospitals shut down internships for all high school students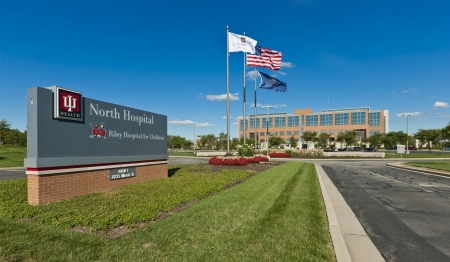 Advertisement
Hang on for a minute...we're trying to find some more stories you might like.
Working in a hospital is far from easy and surely not ordinary. Blood, surgery, birth and death are what make up a routine day for this type of career path.
  One of the many perks of senior year at NHS is the option of having an internship. It takes up a whole two blocks of your day. For the last couple years, one popular internship took place at IU North hospital. But as of this past semester, that specific internship is no longer available to high school students.
  The IU Human Resource Department and the IU Legal Team recently shut down internships for high school students due to liability issues.
  In serious court cases dealing with liability of an intern, the court will consider such factors as who controls the work site, who was supervising, whether the supervision of the student was adequate, and what promises were made to the student regarding safety according to the Law Firm Sharma and Associates, a Houston firm that specializes in personal injury cases.

  Internship Coordinator Susan Wiersema had to problem solve and shift around the 8 students who were left with no place to work.

  "Those interns are currently in alternative placements, either in the medical field or an alternative field," Wiersema said.
  Senior Serena Gombold was one of the 8 students interning at the hospital first semester. She shadowed nurses and was given the opportunity to ask questions along the way.
  "I went through rotations, so every few weeks I would rotate through a different department of the hospital," Gombold said. "I went through PCU, adult ICU, Cath Lab and Labor and Delivery."
  A few of the hospital interns said they experienced some pretty graphic things.
 "My favorite rotation was through the labor and delivery department," Gombold said. "I even got to stand in the operating room for two C-section deliveries."
  Many of the students said this opportunity through IU hospital was an eye-opener for many of the students. It helped some to realize that they want to do something in the medical field.
  Senior Ethan Wilcoxen was another one of the students who had planned to go to IU North next semester. He has an interest in the medical field and hopes to go into nursing. Wilcoxen had to find a different way to spend his black days.
  Wilcoxen had to pick up two different classes instead, which were not in the medical field.
  All of the students who were planning to intern at IU North attempted to switch to St. Vincent's hospital in Fishers. According to Gombold, St. Vincent's internship program eventually reached its maximum capacity and had to turn students away. She was one of the fortunate students who now gets the privilege to spend time at St. Vincent's.
  "I'm interested to see how different it (St. Vincent's) will be from IU North since it's so much smaller," Gombold said.