Play On
Hang on for a minute...we're trying to find some more stories you might like.
     Transforming into a Hoosier "hillbilly," a brave grandmother, and a police officer… it's just a typical Saturday for Senior Kurt Weigel.  In his three years on the MillerSpeech team, Weigel has dedicated countless weekends to act as numerous characters in several events.     However, as a thespian and Captain of the NHS Comedy Sportz team, Weigel has also participated in seven productions and spent a myriad of hours performing comedy.     "Acting means the world to me. It's about the presence the stage has," Weigel said. "Acting takes me out of my own head and lets me play around and only be whatever I'm performing. I think that's why acting is such a powerful thing."
    However, Weigel only discovered his love for the stage a few years ago.
    "I got to high school and all my friends were involved in the arts, and they were like, 'You should take a theater class', and I actually met Ms. Nieten, and she said the same," Weigel said. "So I took a theater class, started acting, and hit the ground running pretty much."  
    Weigel credits his friends for his involvement in what he calls "pretty much everything," from theater to speech.
    "I really began to see [Weigel] as an actor when we got about halfway through high school, and I saw him in theater class," senior Ben Elliot said.
    Elliot and Weigel became close friends in middle school, and since then have performed together in theater productions and at speech competitions.
    "His talent and improvement blew me away, and [the MillerSpeech coach] and I knew that [Weigel] had to be a speech state finalist, which he was," Elliot said. "I knew he had the drive and the determination for constant improvement, and since he was in Spamalot he has not stopped moving."
    Weigel quickly immersed himself into the acting world, and says he often studies his past mistakes for improvement.
    "I definitely learned very quickly, and was somebody you'd notice in my first year class," Weigel said, "but when I look back at things like Spamalot, which was my first show, I'm just like, 'Well that's mostly yelling.'"
    Weigel's beginner's luck in theater transferred to his speech career.
    "I was [entered in three events] in dang near every meet my sophomore year, which was a lot of pressure, but it felt good," Weigel said. "I was never a top placer, in fact I didn't get my first blue ribbon until this year, but I was a consistent finalist. And that was a good sign to keep going the speech path."
   One of the reasons Weigel says he consistently enjoys competing in speech is because of its unique nature compared to other forms of acting.
    "Speech is kind of combining politics with performing," Weigel said. "You get freedom over what pieces you do and what you talk about while receiving positive feedback with changing someone's perspective."
    Weigel has demonstrated his passion for speech during this year's season, which placed him in the top 50 speech competitors in Indiana.
   "This year has been crazy good in speech. I haven't gone a single meet this year without finaling, which was really cool," Weigel said. "I think I collected four or five [first place ribbons] this year, each one for each of the events I really love."
        One of the events Weigel has found success in is his Original Performance, which he created based on his personal experiences.
    "The plotline was inspired by my grandma. My grandma had Parkinson's. She passed away in about 2004," Weigel said. "I was inspired by her motivations in life. No matter what struggle you're hit with, keep being positive and have a positive impact on others. It was nice because I kind of felt her with me every time I performed it."
   One of Weigel's proudest moments this season was at the district tournament, where it was announced that he had qualified for the national competition.
    "I cried, which is a given. It was something truly amazing, because you stand up there on stage, and you're holding hands, and every time you hear a name that's not yours you feel just a build," Weigel said. "It felt so good to finally get there after working so hard all year. It's been a dream for three years."
   However, Weigel has also found similar success in theater.
   "I also got best actor in the region, so that was really cool, not because I won it, but because I won it against the people there," Weigel said. "The cast in The Laramie Project was crazy-talented, so to win against them was, I don't know… If there was a mix between pride and sounding humble but inspired, it's that. Pridespirable."
   In fact, being a part of the cast is one of the best parts of acting for Weigel.
   "It's just so fun when you have good people to work with, like the people at this school, and you become a family through acting," Weigel said.
   His fellow performers often support him the most, Weigel finds.
   "I can't wait to see this kid on SNL someday," Elliot said. "He has the drive to carry him to a really good place in the underrated world of improv and comedy. He is going to change the way people view comedy, in my opinion."
   Weigel claims that people such as Elliot have pushed him to success, as well as motivated Weigel to continue pursuing his dreams.
   "There have been moments where self doubt has been a looming shadow, but to have those people who want to see you experience success has been so helpful," Weigel said. "I've had some mental health issues—but the stage, not only my passion for it but the people involved along the way—has really helped. I can't think of one person in this program that I don't owe a thank you to."

About the Writer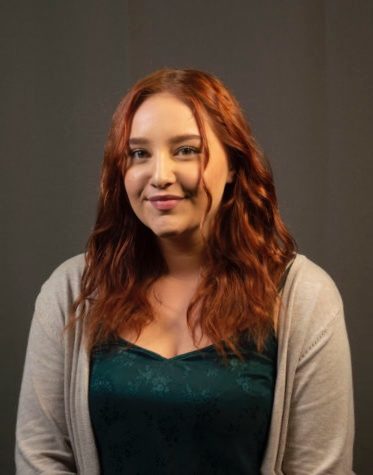 Kaleigh Newton, Editor-in-Chief


Kaleigh Newton is an NHS senior and the Editor-in-Chief of the Mill Stream. She's spent the last three years in the news room and plans on...