Top 10 coming of age flix
"Growing up can be a little weird and scary"
Grow up. These two words can be pretty scary for teenagers navigating their young lives. Luckily there are plenty of coming of age movies about equally awkward teens figuring things out that they can relate to. Here are the top ten angsty teen movies about growing up that you need to watch.
1)To All The Boys I've Loved Before
Told through the eyes of Junior Lara Jean Covey, it could easily be described as movie of the year—at least according to teens. Without a mother, Lara Jean had no one to guide her when it came to relationships and boys. As a way to cope, she wrote five letters to each of her crushes since sixth grade. When those love letters got leaked, she felt like her life was over until one of the receivers showed interest. Trying to figure everything out, Lara Jean learns more about herself, her family, friends, and her "admirer."
2) Breakfast Club
Stuck together in Saturday morning detention, five students form an unlikely alliance. The rebel, princess, outcast, jock, and brainy each go through and express their own introspection and self discovery. They soon learn they have a lot more in common than they would have ever imagined. They wonder if anything will ever be the same after questioning their places and what they will become.
3) Clueless
As If! 90's teen classic, Clueless takes a satirical approach on rich teenagers living in Beverly Hills. Clueless has everything anyone could possibly want in a 90's coming of age movie: best friends with coordinating outfits, makeovers, and Paul Rudd. At the start of the movie, Cher has an ego problem which she confesses to her new friend Tai during a makeover. Once Tai begins to surpass Cher on the popularity charts, Cher starts question where her priorities lie. Luckily, she has her ex stepbrother there for her as she learns what should really matter in life.
4) 13 Going on 30
13 Going On 30 is a more whimsical take on the typical coming of age movie. After a troubling experience with popular mean girls at main character Jenna Rink's thirteenth birthday party, Jenna wishes she was a grown up. Then, with a touch of magic, Jenna wakes up from her thirteenth birthday as her 30-year-old self. The 13-year-old was sick of her teenage hardships and yearned to be an adult, but she quickly learned being an adult was not as easy as it looked. Jenna used her time as an adult to rekindle a relationship with her childhood best friend, Matty Flamhaff, and bring a new, more imaginative (or 13-year-old) perspective to her workspace. As an adult, Jenna learned the importance of staying true to your friends.
5) Love, Simon
Easily described as a fairy tale, Love, Simon takes viewers on a rollercoaster of highs and lows. Simon Spier tells his unique story of how he came out. While emailing Blue, another student at his school, Simon finds himself falling in love. However, there's a small problem: Simon has no idea who Blue is. When trying to find out Blue's true identity and protect them both, an unexpected event occurs exposing Simon's big secret resulting in broken hearts and revelations.
6) Footloose
1984 classic Footloose makes everyone cut loose when newcomer Ren McCormack, moves to Bomont where dance and rock music are illegal. Ren quickly befriends a country boy with no knowledge of dance and the reverend's defiant daughter. Together, the three of them work together to make rock music and dance legal once again. In doing so, the three discover parts of themselves they would have never seen before and changes the town for the better.
7) Eighth Grade
Comedian Bo Burnham's Eighth Grade simultaneously warms the heart and provides major second hand embarrassment. The film navigates the social awkwardness and intense peer pressure that sometimes come with middle school through 13-year-old Kayla's eyes. Riddled with pop culture references and Kayla's being a vlogger make the movie all the more relatable and current for Gen Z folks and Millenials. Aside from the light hearted humor of embarrassed tweens facing puberty, Kayla also confronts more serious problems as well. The film is a touching mix of tween awkwardness and personal growth as Kayla prepares for high school.
8) Boyhood
Boyhood depicts the major milestones in a boy's life from six to eighteen years old. The movie was uniquely filmed with the same cast over the course of twelve years. This time dedication gives the movie a really authentic tone, because the viewer watches the main character, Mason, grow up. Not only is Boyhood genuine in the sense that the viewer feels like they know Mason, but they didn't write him into a traditional family. Throughout the movie, Mason traverses some of the difficulties that come with being raised by divorced parents and matures as his family dynamic changes.
9) The Princess Diaries
Second hand embarrassment seems to be a common theme in coming of age movies. In The Princess Diaries, Anne Hathaway stars as a slightly cringe-worthy Mia Thermopolis, a rather ungraceful teenager, who lives a quiet life in San Francisco. That is, until she found out she was princess of Genovia. Mia's life the takes a wild change of events as she attempts to learn princess etiquette, and in turn, ends up learning to love herself and family.
10) Edge of 17
Spending her life living in her brother's shadow, Nadine Franklin seemed to have nothing but her best friend since elementary school. When Nadine finds out her brother and best friend are dating after a long night of partying and drinking, everything falls apart. Triggered by an overwhelming amount of emotions and impulses, Nadine goes to her teacher and tells him she is going to kill herself. Sugar coating nothing with one another, they find themselves forming an unlikely friendship. Nadine gradually learns how to let things go and let others in.
About the Writers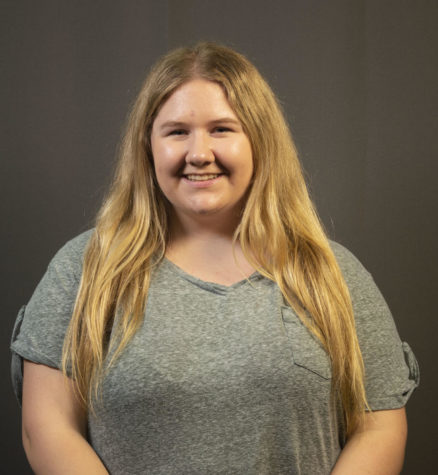 Kendall Reynolds, Photo Editor


Kendall Reynolds is a junior at NHS who enjoys reading, writing, and photography. This is her second year on the NHS Newspaper staff. She wants to...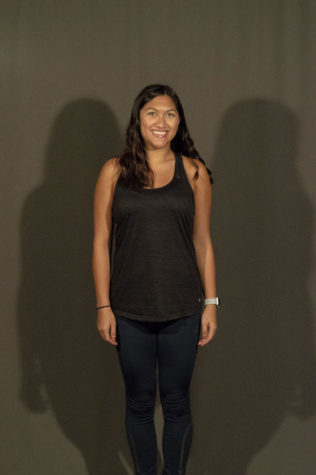 Bella Murdock, Staff Writer
Sammy Snyder
Bella is a senior at Noblesville High School, sports editor, and second year staffer for the Mill Stream. She enjoys making playlists she...