Strive for the best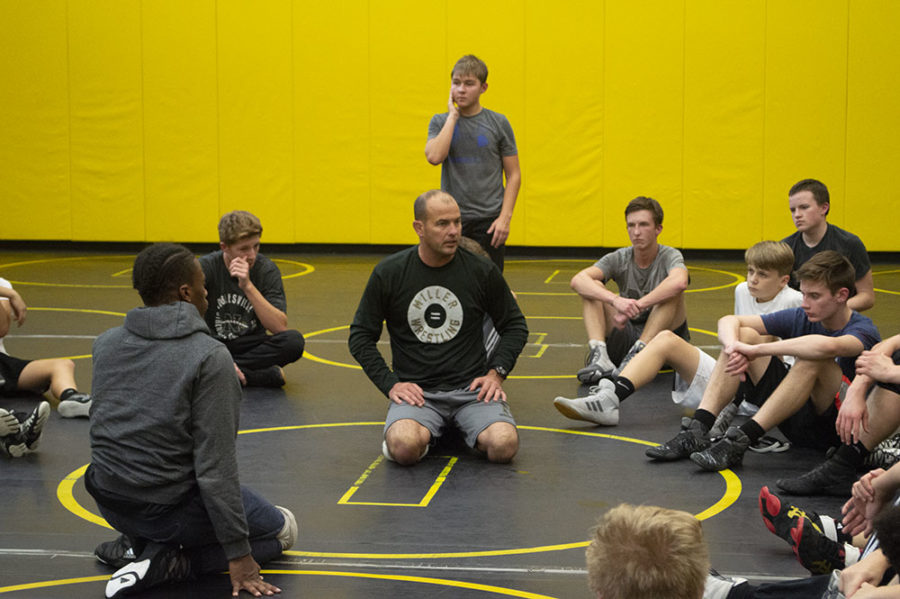 If you've ever been in the weight room or had lunch in the cafeteria, you've probably heard NHS Wrestling Coach Michael Weimer. It's hard not to, his high energy floods through any room he's in, he's either hyping up his athletes or giving an announcement in the cafeteria.
"I'm naturally that way, I'm a high energy person. I don't get myself hyped, I'm naturally that way. If somebody gave me coffee, I'd be doing backflips," Weimer said.
Behind Weimer's liveliness and enthusiasm for Noblesville sports, Weimer just wants to do his personal best every day. Weimer hails from Southern Indiana and attended Floyd Central High School. Weimer grew up as the youngest of four boys in a sports-centered family. His brothers did almost every sport that their school offered, from football to tennis. Being the youngest Weimer, he found his niche in wrestling.
"They were all great athletes, and being the youngest of four boys, I was always trying to fight and compete to stay up with my brothers," Weimer said. "None of my older brothers wrestled. I wasn't Weimer's little brother, I was myself."
‍ Weimer's mindset of always wanting to compete and making a name for himself helped make the Lawrence North High School Wrestling Team reach second place seven years ago, Weimer acting as assistant coach.
"We were state runners up in 2011, It was a really special group of kids there. They weren't on paper favored to be in the state championship finals, but together they believed and we believed that we could make a run at it," Weimer said.
Weimer knows what it takes to get to a state championship and tries to preach that to his own kids, Brady and Blake, and other Miller athletes. This mindset is most evident in his wrestlers, who know they have to give their best at every practice.
"[Weimer] makes us give 100 percent effort or whatever our 100 percent is for that day," sophomore Tim Alexander said.
Weimer makes sure they give everything they have. He isn't afraid to test his wrestlers mental toughness or to even get down on the mat himself and challenge his wrestlers.
"He does exercises and drills that separate the men from the boys, basically testing my mental strength. Pushing me to my limits. One thing he wants us to do is work harder," senior Justin Johnson-Sparks said.
Johnson-Sparks also shared what Weimer does before he steps onto the mat for his match.
"He reminds me where I came from and why I'm doing this, he tells me to keep my foot on the gas," said Johnson-Sparks.
As wrestling season approaches, Weimer will find himself in the wrestling room and the weight room even more than he already is. For Weimer this is good thing. He gets coach a sport that he loves and it allows him to have an impact on students and athletes around him. However once his athletes begin to know Weimer, they realize that his energy and passion for sports comes from his goal to get the best out of everyone he meets.
"One of my goals everyday is I want the best out of every kid I come across," Weimer said. "Whoever I see, whatever they're doing, I want the best out of them."
About the Writer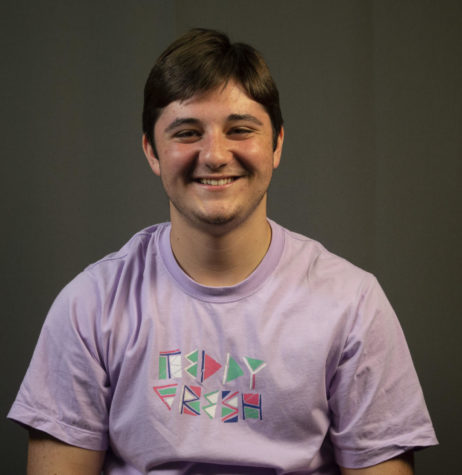 Jonathon Page, Sports Editor


Jonathon is a senior at Noblesville High School. This is Jonathon's second year writing for the Mill Stream. Jonathon enjoys reading, writing, and...