Everybody passes
In Kim Lewchanin's AL there is only one rule...
Senior Austin Miller sat at his desk with a large packet in front of him. The packet contained a letter that would determine his future plans. It was one of the most important moments in his life, and he couldn't wait to tell his parents the exciting news. But before he talked to his folks, he wanted to share the info with someone else first, his English teacher Kim Lewchanin. Lewchanin, native Greenwood, Indiana, and has shown a passion for teaching since she was little.
"I have wanted to be a teacher since I was 6 years old. I love school," Lewchanin said.
Lewchanin's passion for teaching has led her to a successful 14 year career. Out of 124 students she had last year, only one failed.
"I love my job, and I love it when kids are successful. That's my entire goal and that's my paycheck," Lewchanin said. "When they pass and they graduate and they come back and they are so happy and so appreciative of the efforts that we made together, that's a paycheck."
Lewchanin's ability to connect with students has led her to help run an at-risk AL. This AL includes seniors who aren't on track to graduate.
"My second year here I started teaching all English 10, that's all I had," Lewchanin said. "Then I think it became apparent to my department chair at the time and admin that I had an affinity with kids who struggle."
After noticing this, Lewchanin got involved, along with Marie Chynoweth and Tamie Ellis, with at-risk AL and has become a tremendous help for several students that aren't on track to graduate.
"The students who populate that classroom are kids who are struggling," Lewchanin said. "It may mean the difference between them walking across the stage at graduation or not."
To make sure these students walk across the stage at graduation, Lewchanin makes a plan for the students so that they can get their diploma.
"I find out what things they're missing and we create a plan. I like to stay on one content area at a time instead of moving from English to math to science to government," Lewchanin said.
This type of plan has helped many students, one of which is senior Brandon Lowe.
"I slacked off sophomore year and didn't show up to school a lot," Lowe said. "[Lewchanin] changed that and [she] made sure I was at school and got all my work done in not only her class but other classes as well."
While Lewchanin helped Lowe with his grades, she also helped him by teaching him skills that helped him grow as a person.
"She has taught me to always stay on task. If I was off task she will always get on me to stay on task which I appreciate a lot," Lowe said.
Lewchanin has helped students like Lowe, and as these students become better people, so does Lewchanin.
"Kids push me to a point where I have to get better. I always have to get better. And if I don't get better then they're gonna leave me," Lewchanin said. "So I have to be able to change things up, step back in, be flexible and go 'OK this isn't working I need to find a different way for it to work.'"
By getting better she's helped many students who are now able to join their classmates during graduation and walk across the stage on June 7th. Austin Miller is one of those many students. Not only will he be walking across that stage, he'll be able to attend the most prestigious cooking school in the US, the Culinary Institute of America in New York, after high school. When he received his acceptance to the school, Lewchanin was the first person he wanted to tell, even before his parents. That packet that he received was the news that he was accepted into the school. It was exciting news that he wanted to share with the person that had helped him so much.
"She has helped me so much these past few years," Miller said. "She pushes me to do my best in my classes. I believe that Mrs. Lewchanin is one of the best teachers [I've] had."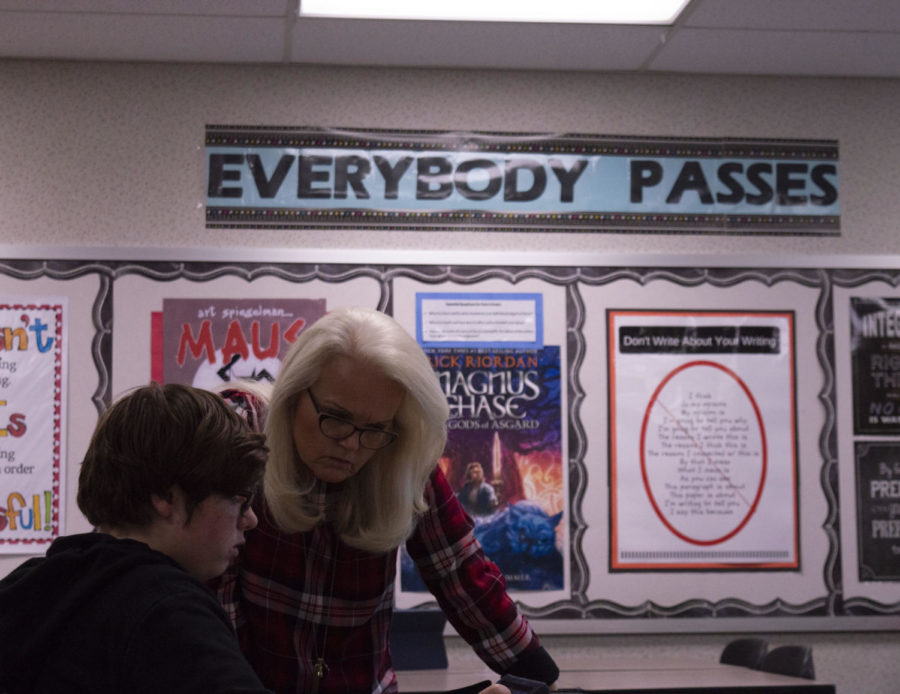 About the Writers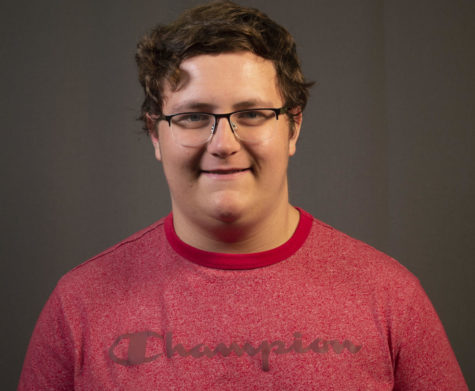 James Simons, Co-Features Editor


James Simons is a senior who's in his third year on the staff. He was born in New York and moved to Noblesville in 2015. He enjoys fishing, basketball...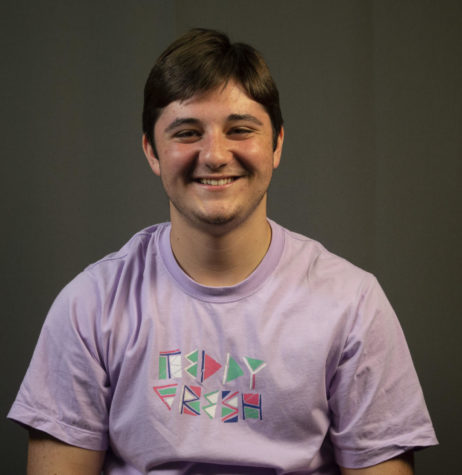 Jonathon Page, Sports Editor


Jonathon is a senior at Noblesville High School. This is Jonathon's second year writing for the Mill Stream. Jonathon enjoys reading, writing, and...