Home at last
Junior Darsey Morgan pursues her love of art
    Talk to any random student at NHS and odds are good that they will say they have found a place in the school that feels like home. Band students recognize the familiarity of the instrument room, athletes know the weight room and gymnasiums, and thespians feel at home on the stage in the auditorium.
    For junior Darsey Morgan finds comfort in an art classroom, surrounded by art supplies, a realization came to Morgan during middle school.
    "I was in the art SLT with Mrs. Melton and I was like 'Wow, this day really sucked, but now I can go party and paint a little bit, draw a little bit,'" Morgan said.
    Morgan quickly realized that her love for art could lead to be a viable career path. Her experiences from middle school, combined with the opportunity to continue her art education at NHS with art teacher Caroline Hays, gave her a vision for her future.
    "Mrs. Hays is the best ever," Morgan said. "I like her a lot because I want to be a [high school] art teacher, actually. I think it's fantastic to have somebody who's so good at things like that to look up to."
    Hays has taught Morgan in class the last two years. Hays says she's seen Morgan grow both as an artist and a person over the course of those years.
    "Her confidence has gotten a lot stronger," Hays said. "She's [even] been able to help other people with their projects."
    Hays contributes part of Morgan's growth to her willingness to take advice and critiques.
    "She's very open to feedback so she's constantly trying to get better as an artist," Hays said. "Her willingness to take feedback and apply it to her work is really good. She's got that growth mindset of trying to get better."
    Hays also says that Morgan's presence in class makes her stand out.
    "Just in general she has a really funny sense of humor. She always [makes] puns and stuff like that," Hays said. "She's really motivated and she has a good rapport with other students. She's a lot of fun during class. She's a strong student overall, and so I think that's what helps her stand out."
    Morgan thinks that art is a good way for people to find their niche and to embrace what makes them stand out.
    "There's a lot of people who aren't good at the usual things like math or science," Morgan said. "I think it's really important that there's something for people who aren't good at the usual things."
    Morgan wants to become the kind of teacher that shares her passion with her students. She wants people to find safety in her classroom.
   "It makes me so happy," Morgan said. "It's all the things I love in one room,"
About the Writers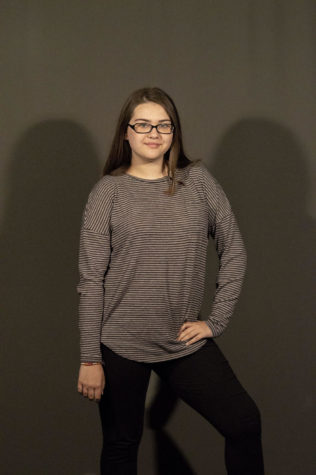 Victoria Flanagin, Design Editor
Sammy Snyder
Victoria is currently a senior (boo) and is enjoying her third year on the Mill Stream staff (yay!). She enjoys big fluffy blankets and apple...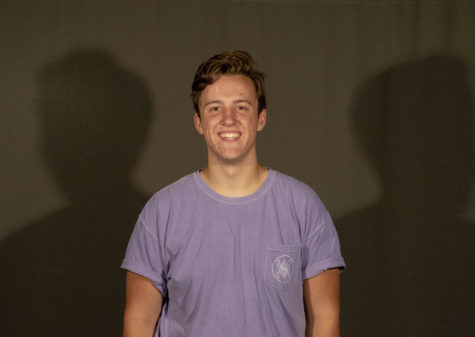 Eli Maxwell, Features Editor
Sammy Snyder
Eli Maxwell is a senior at NHS. This is his third year on the Mill Stream. He enjoys reading and writing in his free time. He also plays...