All strung up
Senior Eden Hany seeks confidence through the arts
Confidence is one of those things that many desire, but just can't quite understand how to attain. Even at the things we excel in, we still don't have the confidence to say, "Yes, I am talented." No matter how many compliments we may receive, it just doesn't seem to stick with us.       
Senior violist Eden Hany is known to be self-deprecating, although she is said to be talented and an all-around kind soul by both her teachers and friends. Hany expresses herself through music and performing. She first decided to pick up an instrument eight years ago, in fifth grade. Her family was an influence in the instrument choice she made.
"I have three siblings. Both of my sisters were in orchestra and my brother was in band," Hany said. "My sisters were playing the violin and cello, so I went with the majority."
Because of her sisters, Hany knew NHS orchestra conductor David Hartman before she was enrolled in his class. She has worked with Hartman for her entire high school experience. Hartman is very confident in Hany's musical ability, however, he wishes she had just a bit more confidence.
"She is a fabulous viola player," Hartman said. "Even though she will probably tell you that she doesn't think that. She is one of the most self-deprecating students that I have ever had. Part of my job this year was trying to get her to realize she is good and that she should be proud of that, and to not hide in the minor flaws."
Because of her, as Hartman says, "fabulous" playing and performing, Hany has found herself succeeding in competitions and winning several awards. Still, she doesn't entirely believe she should've earned it.
"The first [competition] I did was state qualifying and I got perfect on that. And at state, I got gold with distinction. Even though I don't think I deserve it," Hany said.
Even if the music is phenomenal, friends and teachers are more drawn to the musician's character.
"Her work ethic is great, she is always practicing and trying to improve. She is always trying to help her section get things right," Hartman said. "She is very empathetic towards others, and I feel that's where part of her self deprecation might kick in because she is able to think outside of herself. When push comes to shove, if you need somebody to be there for you, she can be that person."
Music and the viola have taken over Hany's life, but, she really isn't complaining. It's helping her realize her strengths in something she loves.
"Music really is everything. It can calm me down and it's made me a lot more confident in everything since I can actually play in front of you, which is a lot for me," Hany said. "I used to not talk in front of anyone and it has opened me up like a butterfly. It has really built up a lot of good qualities, like confidence and being comfortable with myself."
Because of her musical outlet and Hartman's encouragement, Hany is starting to see what everyone else seems to see in her. Although she may not be all the way there, she's still working on it.
"It has really built my confidence up and it made me a lot more comfortable with saying that 'I'm kind of good at this,' instead of 'Oh, I suck at viola,' even though I still kind of do that. But I know I'm at least not horrible, that's a lot better than I used to act" Hany said.
Hartman's one wish for Hany is for her to see what everyone else sees in her, for her to no longer feel that she isn't enough.
"I see her having a future in music. If she decided she wanted to be a performing musician, I think she would be somebody who would be able to find a job. The type of player she is I think she would be in demand," Hartman said. "But I think she needs to work on understanding her strengths and understanding that she is a good player, and not letting her self-deprecation prevent her from moving forward."
Hany has learned a lot in the past few years, and she's ready to see where it will take her. She is opening doors and wants to open many more.
"It's created up lot more career opportunities, since I might go into music because I really like it. It's also given me a huge friend group and so I've meet a lot of people even in band," Hany said. "I now have a lot more experience in learning with a group. It's taught me a lot about teamwork and bettering yourself along with the group."
Through all of the deprecation, Hany loves her instrument. Whether she continues after high school or not, music is a part of her, and no amount or lack of confidence could stop that.
"I love the musicality of it, you don't have to be perfect," Hany said. "If you're into it and feel good about the performance then that's great. Even if you get all the notes right but you don't put your heart into it, it shows. There is a difference between playing passionately and playing to hit all the notes. I like when I have that musicality."
About the Writers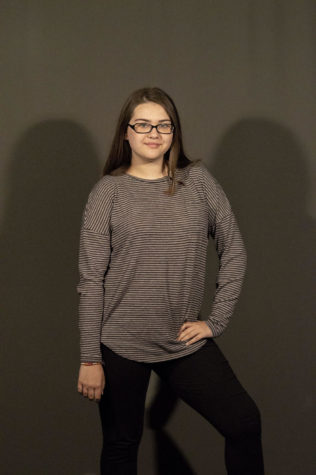 Victoria Flanagin, Design Editor
Sammy Snyder
Victoria is currently a senior (boo) and is enjoying her third year on the Mill Stream staff (yay!). She enjoys big fluffy blankets and apple...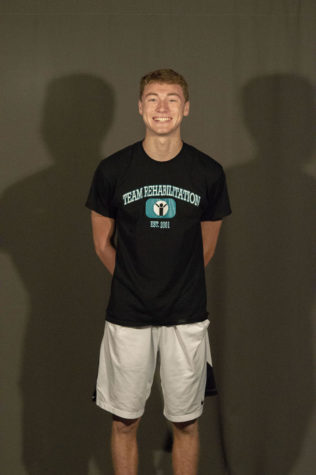 Tyler Semler, Staff Writer and Mascot
Tyler Semler is a senior at Noblesville High School. This is his second year in newspaper and he really enjoys it and is excited to help the first year...