Outta the park
After hundreds of hours of practice, countless games, and cooperation from her teammates, Abby Brown has blood, sweat, and tears to thank for getting her where she is today.
Brown is a senior at NHS who has grown up playing softball. After years of perfecting her sport, she finally has the opportunity to play professionally at Loyola university.
Not only is Brown a committed soft ball player, she's also a committed student. After she hits the ball, she hits the books.
"I don't really have much free time outside of softball," said Brown. "Whenever I do, I normally spend [time] doing school work."
Because of her hard work and dedication on and off the field, several colleges have offered her a scholarship but she has settled on one. During a tournament, Loyola came to watch a teammate of Brown's play, but instead offered the scholarship to her.
"They contacted my coach and they were like, 'we really like her,'" said Brown.
She had always made college level softball one of her long term goals. Getting into Loyola is one of her biggest accomplishments.
"It had been my dream my entire life," said Brown, "I've grown up watching college softball so it was always a goal for me to end up making it to the next level."
However, Brown's goal to play softball at a higher level didn't come without any setbacks. It took a while for her to be noticed by some schools and a few of the colleges that had offered her scholarships dropped her.
"I had been trying since middle school to get noticed by some teams," said Brown, "I had a few offers that had dropped."
Being let go from some of her scholarships had a negative impact on her confidence.
"That was really difficult," said Brown, "[it's] really hard to bounce back from that especially if you think it's going really well and then all of a sudden they drop you."
She doesn't let disappointment interfere with her performance on the field. Brown continues to work hard towards her goals and overcomes her struggles.
Throughout all of her hard work, Brown has her family to thank for supporting her from the beginning.
"My parents have taken me to countless lessons, countless games, tournaments, practices," said Brown, "everything, they've done absolutely everything that they can to support me, be there for me."
Despite all of the opportunities that she has gotten through playing softball, the lifelong friends and memories she has made, is what she loves the most.
About the Writer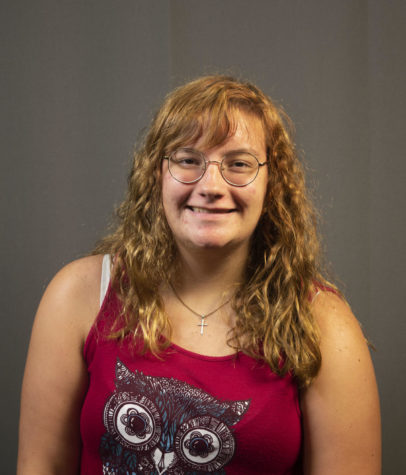 Betsy Jones, Staff Writer


Betsy Jones is a senior at Noblesville high school. This is her second year on the newspaper staff. She enjoys music and theatre. Her email is [email protected]