Riding on her own path
Sophomore Ajay Baker is taking bike riding to the next level
Hang on for a minute...we're trying to find some more stories you might like.
Ready, set, go! Sophomore Ajay Baker is an athlete unlike any other at NHS. Baker is a competitive biker for her elite racing team for road cycling. Baker has been biking for two years and has already competed in several big races. In April of 2018, Baker competed in her first big stage race in Fayetteville, Arkansas.
"It was really cool to see the whole town [of Fayetteville, Arkansas] because it's basically an outdoor sports land," Baker said. "There's tons of elevation there that you don't see [in Indiana] at all, so it was really awesome."
Along with traveling around the country for her own races, she also travels to see professional races with her teammates. Recently, she visited Waterloo, Wisconsin and Iowa City, Iowa.
"I went to two World Cup races last year with my best friend," Baker said. "It's just a lot of fun because you're in a totally new place with your best friends."
Baker's coach, Kelsey Devereaux, has only known her for a few months, but says she has already picked up on Baker's support for her fellow cyclists.
"The thing I love most is the support [Baker] gives other women that she races with," Devereaux said. "It's hard to be a selfless athlete, but that is what she shows. You don't see it much in women's cycling, so it's refreshing to know that the future of the sport still has hope."
Just like any other athlete, Baker has to balance cycling with the rest of her life. She says she trains six days a week doing several types of workouts.
"I do hard workouts on Tuesdays and Thursdays, short recovery rides Wednesdays and Fridays, and long rides on weekends when I'm not racing," Baker said.  "I don't think a lot of people realize how much goes into cycling. There's a lot of teamwork and strategizing."
Baker says that cycling has taught her a lot of important lessons like persistence and overcoming difficulties.
"I've also really learned value of hard work. There's no way to get around it obviously, so you have to put in the hours," Baker said. "I can see myself doing this for the rest of my life, and hopefully in college. It'd be really nice to get a scholarship for it."
As her coach, Devereaux has been crucial to helping teach these values and get Baker where she wants to go.
"In cycling we talk a lot about power and increasing strength on the bike, but as most athletes know a lot of our abilities come through our mental capabilities or how we can push ourselves," Devereaux said. "I've seen Ajay improve so much through her confidence in the last few months, and as a coach that is huge for me."
Not only does Baker make memories with her new friends and teammates, she's also involved in cycling with her family. Baker says her parents have always been a fan of the sport and introduced it to her.
"My parents are both really into cycling so it's kind of always been a thing we've done together," Baker said. "I cycle with them a lot, and hopefully in a few years, I'll be able to race with my mom because she's currently ranked higher than I am."
Thanks to all of the hard work, and support from her coach, friends, and family, Baker has been able to come out on top in several races.
"My favorite memory is watching her win every 'hole shot' in cyclo-cross. Also, winning her first 4/5 criterium race at Marian university," Devereaux said. "Ajay is a competitor and you can see it when she races."
About the Writers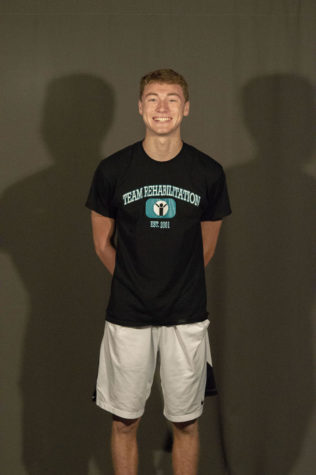 Tyler Semler, Staff Writer and Mascot
Tyler Semler is a senior at Noblesville High School. This is his second year in newspaper and he really enjoys it and is excited to help the first year...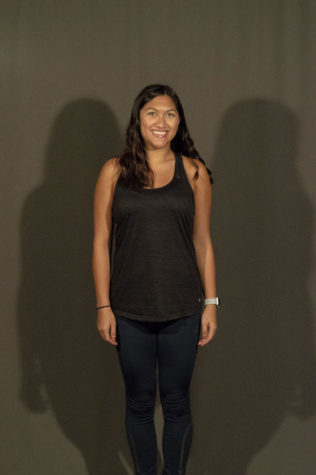 Bella Murdock, Staff Writer
Sammy Snyder
Bella is a senior at Noblesville High School, sports editor, and second year staffer for the Mill Stream. She enjoys making playlists she...