McCaffrey's the man
A chat with NHS's very own doctor
Hang on for a minute...we're trying to find some more stories you might like.
Whether he's helping students or supervising during lunch duty, a sense of mystery often surrounds Dr. Craig McCaffrey. So find out about the real man behind the title.
SO…Where did you grow up?
A: I grew up in Hartford City, Indiana.  It is a small town about 20 minutes north of Muncie.
AND What is your family like?
A: I met my wife, Tracy, at IU and we were married in June of 1997. In 2007, we had our first baby daughter, Olivia, who is now a 6th grader at West Middle School.  In 2010, we had our second baby girl, Alexa, who is now a 3rd grader at Hazel Dell. Tracy is a special education IA at Hinkle Creek.
What are your favorite activities to do with your family?
A: We like to ride bikes, play outside, go fishing, have movie nights, build campfires in the backyard, have dinner together, and go to church functions together.
Where did you go to college? What did you major in?
A: I originally went to IU as a chemistry major.  I chose chemistry because I didn't know what else to do and I liked the subject in school.  After my freshman year, I realized that working a lab wasn't going to be for me and didn't really know what to do.
After that, how did you figure out what inspired you?
A: I thought about all of the people, besides my parents, who inspired me, and they were all teachers and coaches.
AND Where did you go from there?
A: From that moment on I switched my major to education and studies to be a Chemistry, Earth Science, and Integrated Chemistry-Physics teacher.
how did you finish your college education?
A: In 2007, I decided to continue my education and in 2011, I earned my Specialist Degree from Ball State. In 2014, I finished my doctorate also from Ball State. In my life from kindergarten to [getting my] doctorate, I have spent about 26 years in school in total.
So, the "dr." part… what's up with that?
A: My doctorate is in Educational Leadership. My job specializes in everything to do with seniors, including graduation ceremony preparations, graduation requirements, IAL, FLEX, etc.

About the Writers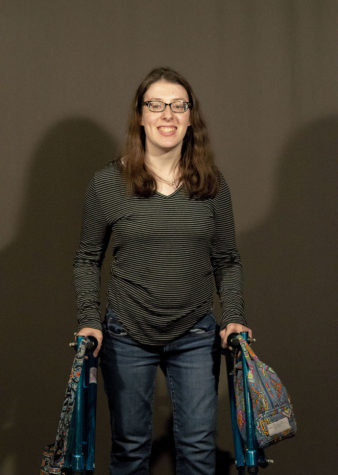 Gracie Elmer, Staff Writer
Sammy Snyder
Gracie Elmer is a writer for the NHS Mill Stream, and is excited to participate in the organization. Gracie is currently a senior, and this...
Miranda Perkins, Staff writer
Miranda Perkins is a senior and a first year staff member on the Mill Stream. She enjoys reading, writing, painting, and baking. She is also a percussionist...