EASTWOOD: An NHS self-produced artist drops a new album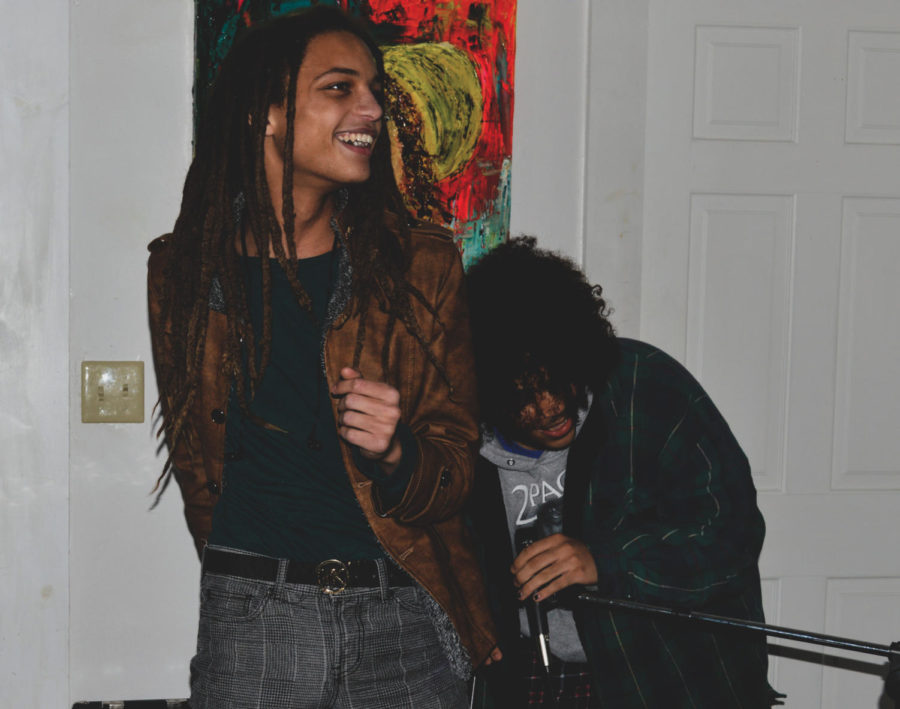 It was just another night in the studio for rapper K. Eastwood, also known as NHS senior Kristian Ngoma. Ngoma was producing his EP titled, "I'm An Artist," released this year on Black Friday and the most popular song on his Spotify account. Ngoma has been working toward a career in the music industry for five years,  and he has grown as an artist with the support of his friends and family.
"Where it all started for me was around first or second grade when I did hip hop dancing and just listened to music to dance to. As I started listening to songs, I started to want to do something like that. When I heard a song, I wished I made it," Ngoma said.
Growing up, Ngoma was familiar with the music industry. His father, Benjamin Ngoma was a pop star in Africa in his home country of Malawi. He says he started with nothing and worked his way up to success.
"Kristian's lucky because he has everything and I didn't have anything, so my journey was pretty hard. I never owned anything, I had to borrow everything," Benjamin Ngoma said
In the eighth grade, Kristian Ngoma began making music on his iPad with the GarageBand app, and in 2016, he produced 13 songs. Soon after, he released a mixtape on SoundCloud.
"That's when I realized I have to do this, so my dad went and pimped out my room, and now I have a full recording station in my house. He fully supports everything that I do and it really motivates me to not quit because I know I have people who are behind me and will work with me," Ngoma said.
On November 22nd, Kristian performed at Nickel Plate Arts in downtown Noblesville for his first show. Like many rappers, he had to find an appropriate place and audience. Alongside him during this show was his friend Blake Thompson whom he featured in one of his songs.
"It's always fun working with Kristian on something new. He's someone that's always open to tweak something if he thinks it could sound better. It could be a verse or a beat or both. Working together I feel we bring out the best of ourselves and I'm sure the feeling is the same for others," Thompson said.
Ngoma recently struck a deal with a local group called  Indianapolis Rap Battles, and next year he's hoping to be signed to a record label.
Many of Ngoma's peers look up to him and have asked him for advice.
"People tell me they don't have what it takes or they don't have stuff to make music and I'm just like, 'Yeah you do,'" Ngoma said. "If you are really passionate, you will get it done by any means. Start by recording on your iPad or on your phone, because I started there, and look where I am now. It just takes time. You have to be unique and stop caring what everybody says. I stopped making what people wanted me to make and started making what I wanted to make."
About the Writers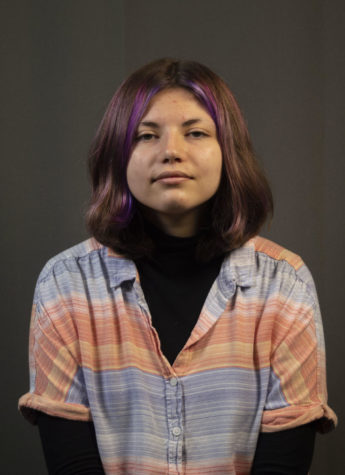 Samie Eldridge, Staff Writer


Samie Eldridge is a Junior at Noblesville High School. She has lived in Noblesville all her life and has a huge collection of snow globes from all...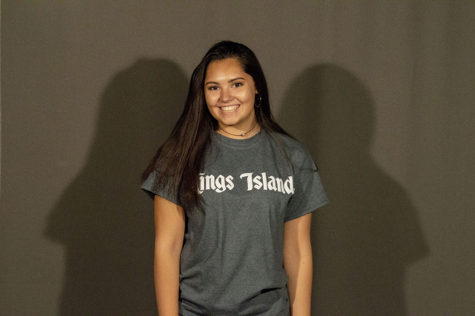 Alyssa Cain, Social Media Manager
Sammy Snyder
Alyssa Cain is the social media manager for the NHS MillStream. She's a Jersey girl at heart and loves long walks on the beach. She loves...