2020 vision
After all that's happened this past decade, let's take a look back at the events that made this generation who we are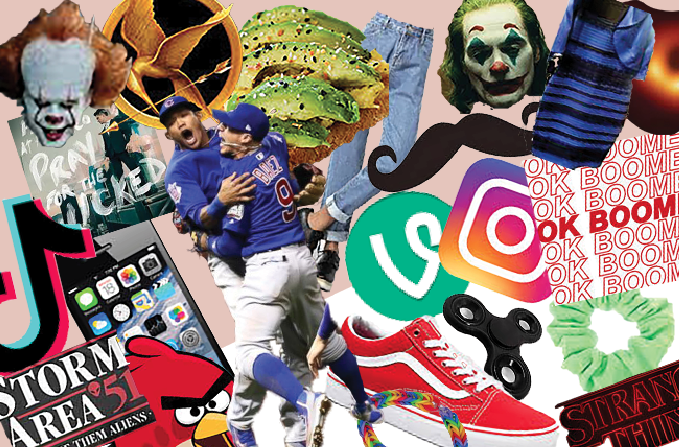 The 2010's shaped us, brought Gen Z closer together. Whether it was through memes, old tv shows, or trendy fads, our generation became a family, and we were shaped through it all.
Without these spots on our timeline, both major world events and small moments with our friends, we would not be who we are today. From high-waisted mom jeans to a technological jackpot, this generation has been defined by the 10 years between 2010 and 2019.
So take five minutes to relive the past decade, because very soon it will be coming to an end…
SPORTS
2010
SAINTS
The New Orleans team won their first Super Bowl facing the
Indianapolis Colts
LAKERS
Los Angeles won back-to-back NBA titles, defeating the Boston Celtics
2015
USA WOMEN'S SOCCER
The U.S. national team won the world cup for the third time defeating Japan with a score of 5-2
2016
CUBS
The Cubs won the World Series for the first time since 1908
2016
PEYTON MANNING
The revered former Indianapolis Colts and Denver Broncos quarterback retired
2019
PATRIOTS
Led by Tom Brady, the New England team won their third consecutive Super Bowl
ENTERTAINMENT
2011
GAME OF THRONES
Running for 8 seasons, the fantasy series first season premiered in 2011
2013
FLAPPY BIRD
The addictive smartphone game went viral, and became one of the 40 most downloaded free games paired the legendary Pokémon cards with the iPhone and became an addiction 
2017
THE MOVIE "IT" 
The thriller premiered and set multiple box office records grossing more than $700 million worldwide
2018
TANACON
The world was thrown for a loop when popular internet personality Tana Mongeau hosted her own vidcon
FADS
2010
MUSTACHES
From duct tape to the classy mustache glasses, if you were a teenage girl you had an obsession
SILLY BANDZ
The newly popular rubber bands took the market by storm and created more connection between generations 
2011
HAIR FEATHER
The hair feather for a teenage girls lasted about a year or so, giving a pop of color to anyone's hair style
2012
CRACKLE NAIL POLISH
The crackling trend gave a new way for girls to express themselves and will remain a fashion statement of the decade
2017
FIDGET SPINNER
Although the fidget spinner was created in the late 1900's it exploded in 2017, providing a new way for people to relieve their boredom
TECHNOLOGY
2010
FIRST IPAD RELEASED
This revolutionary tablet provided entertainment and a new way to 
communicate. 
INSTAGRAM LAUNCHED
The soon-to-be social media platform of the decade was created, and gave a new way for the decade to connect with each other
2013
XBOX ONE RELEASED
Following the release of the Xbox 360, the Xbox One made online
communication simple and fast
2015
AMAZON ECHO
The voice-controlled machine was invited into people's homes and became a must-have technological assistant
2015
APPLE WATCH
The newly-fashioned portable device revolutionized Apple technology, and provided a way for people to easily stay in touch with each other
FASHION
2010
BIEBER HAIRDO
The newly-discovered pop star went viral almost as fast as his hair style, and countless boys could be found rocking the Bieber hairdo
2014
BOLD EYELINER
The makeup trend started escalating in 2014 when bold eyeliner was made popular by tumblr
2019
MOM JEANS
The classy 80's baggy pants made a comeback in 2019, giving girls flare in their day-to-day fashion
SCRUNCHIES
Known as a simple way to hold hair up in the 80's, scrunchies became more than just a hair-tie in 2019 as a fashion statement
2013
HARLEM SHAKE
The short catchy song, produced and released by Baauer, was made popular by the viral dance challenge 
CUP SONG
The "Pitch Perfect" tune went viral after the movie was released, and everyone learned the dance that went with it
2014
DABBING
The new dance move took the young generation by storm, and became a popular fad among teens 
MUSICAL.LY
The new social media platform allowed for users to create lip sync videos for fun and share them with others
2016
TIKTOK
The video sharing app was created when Musicaly.ly was purchased by a new company, and gave an updated way to share videos
About the Writers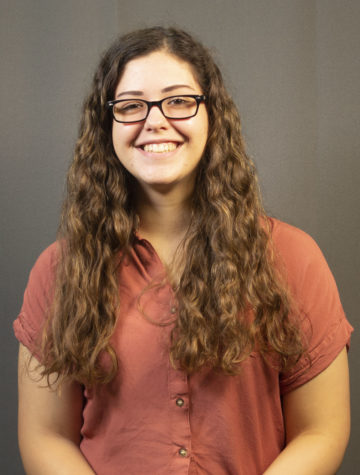 Emily Haynes, Staff Writer


Emily Haynes is a junior at Noblesville High School. She enjoys playing with her dog and spending time with friends. Haynes plays violin in the school...
Mary Sebbas, Photo Editor
Mary Sebbas is a Senior at Noblesville High School and has been attending Noblesville Schools her whole life. She participates in Unified Track, Cru, NHS...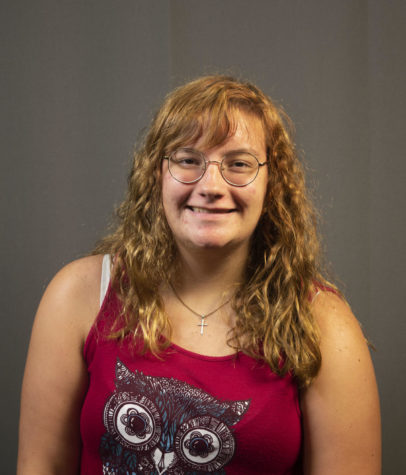 Betsy Jones, Staff Writer


Betsy Jones is a senior at Noblesville high school. This is her second year on the newspaper staff. She enjoys music and theatre. Her email is [email protected]