Be mine, my friend: Valentine's Day isn't just for couples now…
It's the day filled with candy, teddy bears, dates, roses, and, most importantly, love. Yes, it's  that time of year again. Where the couples have their dates, and singles find their last ice cream container. Valentine's Day is most known as a day of romance seen between couples. But the most common and untalked about love is the one shared between friends. Whether single or taken, or even complicated, there are still many ways you can spend Galentine's day with your best buddies.
Game nights are most often thought of as something done with grandparents or at a summer camp, but why not make it a Valentine's Day tradition? Invite friends over, and make sure they bring their favorite game, whether  it's Clue, Connect Four, Cards Against Humanity, or Old Maid. Have some competition and get ready for laughing until your sides hurt. 
Nature is relaxing, pretty, and a nice way to hang with the pals. You could find a place like Shades State Park or even more local like Strawtown Koteewi Park and hit the trails. Take your friends, bring your dog, a picnic, and  your camera for plenty of Valentine's Day Instagram photos to make everyone jealous.
You'll already be loosening your jeans from all the Valentine's Day candy, so why not add to the sugar overload by having a bake-off? Find a baking class or host one at your home, invite your friends, and let the kitchen get messy.  Print off some recipes that are beloved by your sweet tooth and let the games begin. After baking, try making up scoring categories such as taste, appearance and how much fun you had. 
Gather the pillow forts, blankets, and the comfiest of your pajamas because you are never too old for a sleepover. Have your pals bring their favorite movies, beloved snacks, and the best tea worth spilling.  Binge watch movies, spill the tea, and start the night off right with the Galentine's Day episode of Parks and Recreation.
So maybe art class wasn't for all of us…or maybe it was. But no matter your ability, you can  still channel your inner Bob Ross and have a paint night. Find some lively colors, canvases and inspiration. After gathering your supplies, decorate your room with some new trendy newspapers to prevent spills. Don't forget to clean up after yourself, as you'd probably not enjoy getting grounded on Valentine's Day.
Valentine's day is the day of love, so give some to the community by volunteering. Find a friend's favorite charity and volunteer for the night.  Find organizations like the Humane Society, Gleaners Food Bank, a soup kitchen, or Habitat for Humanity. You could even try making it into a tradition and give back every year to those in need.
We all dreamed of being a rockstar when we were kids, so make those dreams come true. Find that one friend with the karaoke machine and let their family get annoyed while you enjoy the spotlight. Grab the microphone and make sure you sing to your heart's content. Try to spice up the fun by adding costumes and wigs to dress up in before taking your turn on the stage.
If all else fails, go with the classic date. Try going to an escape room or scavenger hunt. If that's not your speed, try something simple like a macaron baking class or succulent making from youtube. And if even that fails, fall back on the most classic Valentine's Day activity: find a favorite sweet shop with your friends and eat your body weight in ice cream.
There are so many ways to spend Cupid's day, whether it's with your significant other, friends, or ice cream and puppy cuddles. Any way you decide to spend the holiday, just make sure you include the most important element of all. Love.
About the Writer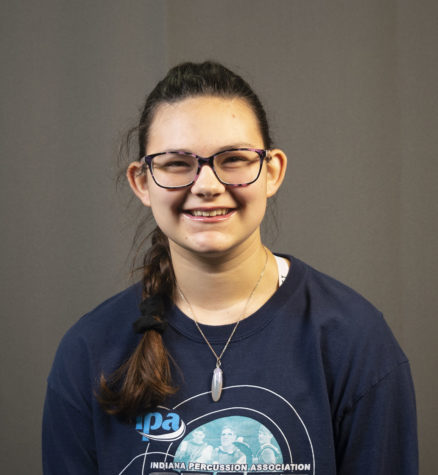 Madison Barrow, Staff Writer


Madison Barrow is a sophomore at Noblesville High School. This is her first year writing for the Millstream staff. She likes pizza, pugs, and hugs....