Noblesville Schools to close due to COVID-19
Students will have no school Monday and eLearning from Tuesday 3/17 until 3/28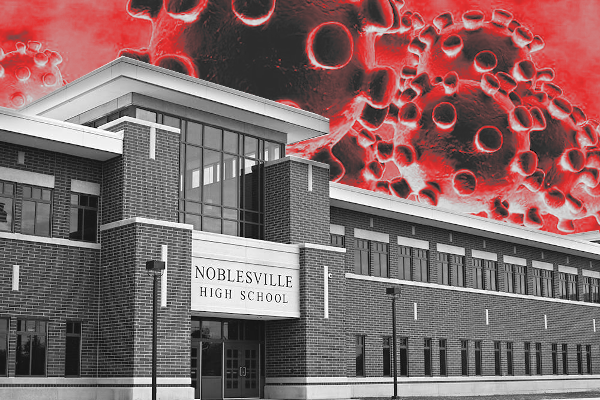 Noblesville Schools sent an email to parents Thursday evening announcing that all district schools will be closed in response to the coronavirus (COVID-19) pandemic starting Monday, March 16, 2020. School will remain open on Friday, March 13.
The district says that starting Tuesday, March 17, students will have extended eLearning for a total of 9 school days, ending Friday, March 27.
Following the extended eLearning period are two weeks of Spring Break.
All after school activities at Noblesville High School have been cancelled or postponed as a result of the closure. Among the activities affected are the school play (Clue), ISSMA, spring sports, and show choir events.
Besides Noblesville, all other Hamilton County school districts have closed as well. This comes after Marion County closed its schools earlier Thursday and Avon earlier in the week.
The state government states that 12 Hoosiers currently have the virus. There are no known cases in Hamilton County as of Thursday.
This story is breaking and will be updated as new information becomes available. It was last updated March 12 at 8:30 PM.