Snapshot: Photographer Avery Troxel turns a passion professional
People pick up hobbies all the time, and especially in the case of teenagers, pastimes are sometimes very quickly tossed out for something more entertaining. There are languages you forget, paint you let dry up, music that loses its tune. But there are those passions that stick with you from the moment that you pick them up. For Avery Troxel, that is photography. 
"I've been taking pictures for over 3 years," Troxel said. "Whenever me and my friends would hang out, we would always take pictures of each other, I just started liking taking pictures more of them."
Photography came naturally to Troxel, and it wasn't long before she wanted to make her passion a serious commitment.
"I wanted to take [photography] to the next level because I realized I had a passion for it, and I have the money, time, and equipment to put into it. I [also] kept getting more and more people interested in my business," Troxel said.
As her business has grown, her appreciation for her own work and her improvement as an artist has grown too. 
"[My favorite photo] depends on the season. Every time I take pictures, they always get better," Troxel said. "I feel like every time I do a new session there's always one of my favorites that comes out of it."
Troxel's love for her craft and her clients not only shines through in her work, but in the words of her subjects as well.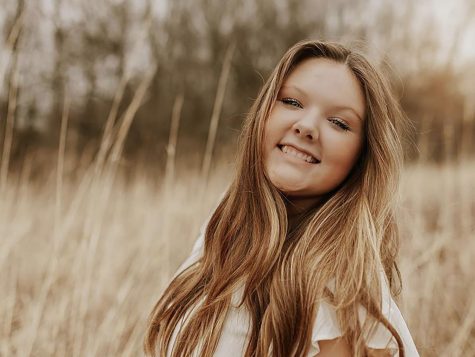 Junior Autumn Richards enlisted Troxel for a personal shoot in the early months of 2021. Richards chose to work with Troxel due to her style of shooting.
"We went to a few different parks for a change of scenery and we played music while we were there, which made the photoshoot super fun," Richards said. 
Richards was beyond pleased with the experience that Troxel was able to capture through a lens. 
"I was super excited about the photos and loved how they turned out," Richards said.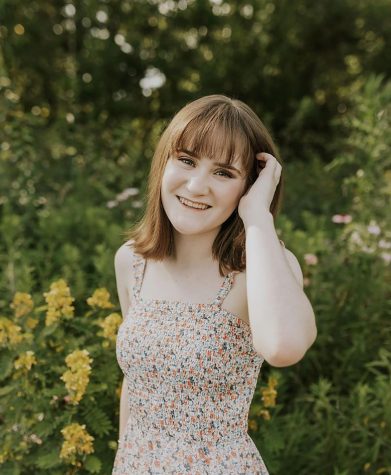 "As a person in the rep team, I promote Avery's business with my senior pictures." Senior Gwen Pavich said. 
Pavich is one of Troxel's 2022 rep girls. This is a position Pavich says helps bring awareness to Troxel's photography work. 
While Troxel is behind the camera, her rep girls work to promote her work and business. 
"[As a person in the Rep Team], I am able to promote her business to my fellow senior friends and upcoming seniors who are looking for a senior photographer," Pavich said.
Becoming a rep girl has given Pavich a 'snapshot' look at Troxel and her passions for pictures. 
"Avery demonstrates her passion for photography through her personality. You can tell that whenever one of her ideas comes to life, she gets very excited about it." Pavich said. " [During shoots], she's always so bubbly and positive so we always have a great time."