The long and winding road: NHS English teacher Jordyn Guenin traveled a unique path that brought her to secondary education
After countless hours spent on standardized tests, applying for colleges and scholarships, and studying and cramming for four pain-staking years, you walk across the stage in your cap and gown and receive the fruit of all of your labor. It's the end of the tunnel. You're finally free from the prison that has been trapping you for far too long: high school. You can do whatever you want. You can move to the big city, become a new person, make your life what you've always dreamed of. The world is your oyster. Go wild. What will you choose? NHS English teacher Jordyn Guenin chose to return to her high school after her newfound collegiate freedom as an educator. What road led her right back to where she started?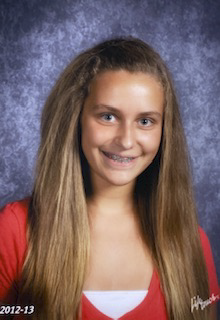 At Noblesville East Middle School, Guenin spent time in eighth grade English teacher Hilary Duvall's classroom. She praises Duvall's teaching style and sees it as inspiration for how she teaches and interacts with students today. 
"I think a lot of teachers fall on two sides of a spectrum," Guenin said. "There's some teachers that are really good teachers and they teach skills really well, but then there's also teachers who you love as a person. She was the perfect mix of both: a great teacher and a great person."
Guenin attended NHS from 2013 to 2017. During her senior year, she signed up for Samantha Deane's yearbook program. Though joining this course in your senior year is almost unheard of, Guenin took what some may seem as a setback with stride. 
"She jumped in, and was willing to do anything I asked," Deane said, "She wants to build relationships. How she was in the classroom has carried over into how I see her as a teacher."
After moving on from NHS, Guenin enrolled in Ball State University. An what she calls an unfulfilling stint in the hospitality major led Guenin to her family for support and guidance. 
"I told my grandma that I was having a tough time with this hospitality thing, and she was like, 'I don't know where education is on your radar, but I think you'd be really good,'" said Guenin. She felt that teaching offered the same social and connective aspects of hospitality that she so valued, and the transition in degrees was seamless. 
When choosing a focus in her secondary English major, rather than traveling down the traditional literature path, Guenin went with communications instead. A course that is now integral to her teaching career is Presentational Communication. Her experiences in the class led her to discover her love for public speaking and the community it can create.  The community that she found within this course is one that she tries to foster and replicate in her own classroom.
"I ended up growing really close to that group of students as we continually workshopped our ideas and built a supportive environment," Guenin said. 
For Guenin, her return to NHS after graduating from Ball State in spring of 2021 was a given. It was more than just setting a foundation that ultimately drew her back to her alma mater. 
"I knew I wanted to stay in the area while I got my head above water after college," Guenin said. "I love what Noblesville stands for and their support for creativity and arts," said Guenin. 
Her students today agree that Noblesville is the right place for her. Sophomore Sydney Elliott has a special place in her heart for her block 7 English teacher.
"She makes the learning experience great," Elliott said. "I would say she's more informal with us. She doesn't put herself above students." 
Existing in the same world as her students is something that Guenin values and appreciates with every passing day. 
"To build a connection, I think the biggest part is that your students need to know that you care about them," Guenin said. "I show that through going to every choir and band concert, I go to every game and I'm sponsoring and now coaching the boys volleyball team. I try to be a part of things that you like outside of my room." 
She sees her involvement in so many extracurricular activities as laying down roots in a long and prosperous career at NHS, and her plans are only expanding. 
As of next year, Guenin is adding a new step to her career by bringing back the Innovations class to NHS. Innovations is a project based class where all classwork accumulates practical skills and leads up to a student-chosen project in the second semester. The project allows students to go into their community, connect with businesses and organizations, and try to help them solve a problem. Guenin said she is enthusiastic about leading this class.
"I am excited that I am bringing back Innovations next year. I have a curriculum for you all and it's exciting to see what kind of things come into place," Guenin said. 
All in all, Guenin has big plans for her future at NHS, and her students are at the center, all while she wants to be a part of her students' lives and hopes to make class unforgettable. "By taking this student-first approach, teaching becomes really exciting on both ends," Guenin said.