Pitching the way to varsity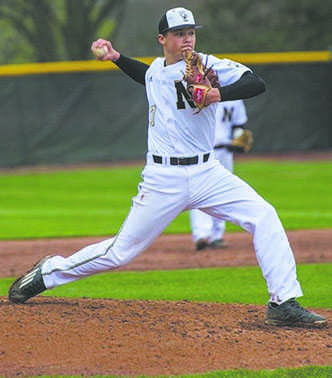 Hang on for a minute...we're trying to find some more stories you might like.
  Pitchers: the kings of the mound. The game changers. The tempo controllers.
     One of those pitchers, Reese Sharp started his freshman year of high school on the NHS baseball team. Not on one of the JV teams, but as a varsity pitcher. 
    "I like [being on varsity] because I'm out of place," Sharp said. "Being the only freshman, I've got to meet a lot of people. I get treated with more respect being on varsity than I would get if I was on one of the JV teams." 
    Sharp was noticed by the coaches during the winter last year between the baseball and football team workouts, although it was before the actual try-out dates, the coaches made a cut down to 20-25 players to potentially be on varsity. 
    "Even before tryouts in our winter workouts, we noticed how hard he worked. He had some physical attributes that other freshman didn't have,"  assistant baseball coach Caleb Small said. 
    Sharp beat out the competition for a varsity spot in what the coaches call 'The Miller World Series' and, according to Small, Sharp pitched great during the competition. 
    "I was pretty surprised that I made varsity-my first goal was to make JV Black-" Sharp said, "But then coach pulled me aside and told me I was on varsity. I was pretty excited." 
    Senior Cory Conway, who has also been on varsity since he was a freshman, sees the potential Sharp has at such a young age, while also realizing what he needs to improve on.  
    "Reese is very mature player on the mound for his age,"  Conway said. "He still has a lot to learn and work on but his composure is definitely there." 
    Ever since Sharp started to play baseball, he has been a pitcher. Being a pitcher sets that athlete apart from the team in a few aspects. They are typically not in the batting lineup for the game or the night. Another difference is they have the ball and have to maintain a calm attitude on the mound. 
    "Pitchers…they do more." Small said, "They are probably the most in-shape player just because of endurance and the health of their arms, core and body. There's a lot that goes into making sure their arm is healthy and can reach maximum potential as well, and to basically increase velocity and decrease arm issues and injury."
    In Sharp's seven years of playing baseball, a moment that has stuck with him took place during a travel game for the Indiana Mustangs, the only other team Sharp has played for besides Noblesville.
    "My most memorable moment would be when I threw a no-hitter against a team in travel ball," Sharp said. "It was a championship game." 
    Sharp has set some big goals for his future in baseball. Growing up watching MLB games, he says he's been really inspired to aim to be a big star and to be on TV for people to watch. Although,  he also says it's about the game and the pitching itself.  
    "I think Reese has a big future ahead as far as potential goes and accomplishing some big goals he has set for himself," Small said.
About the Writer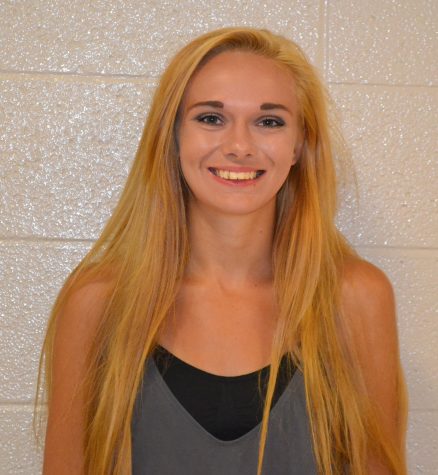 Valerie Butler, Staff Writer/Distribution Manager
Valerie Butler is a junior at Noblesville High School but is apart of the class of 2017, indicating that she is graduating a full year early. Not only...