New school, new home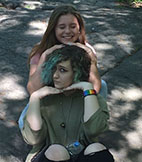 Hang on for a minute...we're trying to find some more stories you might like.
    Imagine spending a year in a foreign country. A different language. New customs. Limited contact with your family.
    Junior Elena Jordan doesn't have to imagine. As an exchange student from Cologne, Germany, she's spent the last ten months adjusting to the chaos of NHS and American culture.
    Through Youth For Understanding (YFU), a foreign exchange program, exchange students from more than 50 countries are paired up with a host family in their desired location. The Amslers, a family from Noblesville, sifted through countless letters from prospective exchange student on YFU's website before they found a match: a 17-year-old girl from Germany that listed her hobbies as reading and art.
    "In general, [Elena's] vibe really clicked with us!" NHS sophomore Delaney Amsler, Jordan's host sister, said. "My mom liked her adorable vernacular and my brother liked that she has a fun younger brother as as well, so she would be used to his bad jokes already."
   In July of 2016, Jordan stepped off a plane in Indianapolis International Airport, meeting her host family in-person for the first time. And although building a bond took time, traveling and attending plays together forged a strong friendship between Jordan and the Amslers.
    "My brother and I treat her just like we would a biological sister," Amsler said.
    Although she admits that she was homesick for the first few months, Jordan now says that what she really misses is the cuisine of her homeland and the freedom granted to German teenagers by public transportation.
    "As an exchange student, you're not allowed to drive, so you have to ask your host parents all the time if they can drive you," she said. "I mean, I love spending time with them, but with the subway I'm more independent."
    And as for her family, the distance has gotten easier to deal with as time passed.
    "I still love them and miss them, but they are just not a big part of my life [currently]. Right now, Germany seems like the foreign country for me," Jordan said.
    Because her exchange program encourages a lack of communication with her German family to simulate adulthood, Jordan says she focuses on cherishing the remaining time with her host family before she heads back home in June. For Mother's Day, she and her host family traveled to New York City.
    "We checked out a college that I like, saw The Play That Goes Wrong and The Lion King, ate way too many macarons, and spent a lot of time on busses," Amsler said of their time in NYC. "[Elena] showed us how the subway worked because she's from the city and was very excited that some people spoke German there. Like two people, but still, hearing a phrase or two in your native language must be pretty reassuring."
    Although adjusting to a new culture may seem daunting, Jordan says her experience was mostly positive, which she credits those around her.
    "I'm always very concerned with what others think about me, so I don't talk a lot, but here everyone starts talking to you, so it's easy to find friends. I have to say I found a bunch of very lovely and nice people," she said.
    Although her time in the US ends on June 20th, Jordan isn't sure that will mean the end of her time here.
  "I thought about [moving to the US in the future] because I have my boyfriend here and I really will miss my host family, so who knows? Maybe I will," Jordan said. "I was homesick at the beginning, but now I just want to stay longer."
About the Writer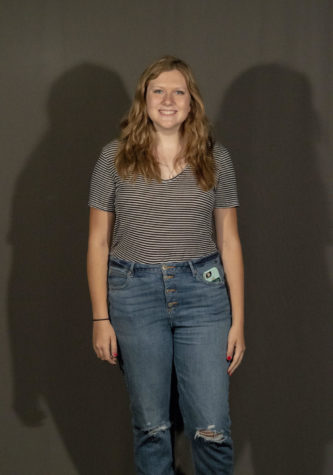 Abby Hanson, Co-Managing Editor
Sammy Snyder
When she's not having a panic attack about college applications, you can probably find Abby Hanson, the Mill Stream's web managing editor,...