Melodies in the windy city
Senior Lauren Barrows travels to Chicago and makes life-long memories
When Lauren Barrows woke up, it was just a normal day.
Almost.
In about four hours, she would be on a bus with her
closest friends on the way to Chicago. She grabbed her violin, music, and suitcase, and was off. Recently, Barrows and other students from both the NHS orchestra and jazz bands took a three-day trip to Chicago. They sat in on a rehearsal for a college level orchestra at Olivet Nazarene University, performed at Lincoln Park Zoo, and had the chance to watch the award-winning Broadway musical, Hamilton.
"Going on [this] trip meant that I could spend time with [my] peers and work together towards a common goal: the performance at the Lincoln Park Zoo," Barrows said.
To Barrows, playing with one of the best orchestras in Illinois was a blessing, but came with its own challenges.
"We worked at Olivet Nazarene University with the college students [and] were all challenged with difficult repertoire to sight-read," Barrows said. "Playing with a college level orchestra wasn't too surprising because in advanced orchestra we play the same level repertoire when we go to ISSMA."
 Above all, the social impact this had on Barrows will always be with her.
"I will always remember the people that surrounded me during the trip. Without them the atmosphere would have changed drastically," Barrows said.
Orchestra teacher David Hartman also thinks this trip was beneficial in the social aspect. According to Hartman, the students spent so much time together and interacting with one another, forming bonds and memories.
"I think it's probably more [socially] beneficial [rather] than performing," Hartman said. "As a high school student, I started realizing how I interact with my peers on my first orchestra trip."
Jazz Band instructor Bethany Robinson appreciated the experience given to her students.
"I think the idea that they all got together at different levels and practiced together let younger students kind of meet older students and [it] sort of just really builds community," Robinson said.
The ability to become familiar with one another can be a necessity in the world of jazz.
"I think one of the biggest aspects of jazz band is being able to play together for a common purpose," Robinson said. "Just the idea of traveling together and getting to know each other is huge as far as getting the bands to kind of gel musically throughout the year and just giving them a cultural experience."
A lasting impact for Barrows will be the memories she made with friends, old and new.
"This trip brought many of us together as a whole. For example, I really bonded with people from other classes, both orchestra and band, and I made some memories that will last a lifetime," Barrows said. "I was surrounded with the most loving and accepting people, and we were all able to just enjoy each other and have fun."
For Barrows, the trip was her last time she could do something with the entire orchestra before graduation in June.
"It was the last trip I could go on while attending Noblesville High School," Barrows said. "And I wanted to experience the Windy City with some of my best friends."
About the Writers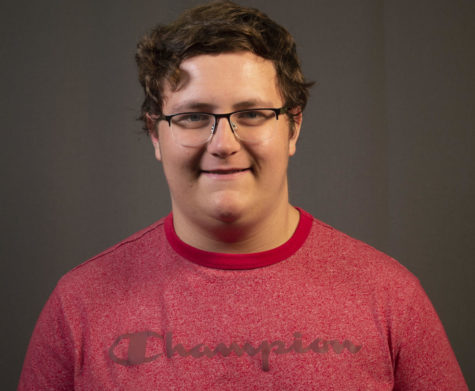 James Simons, Co-Features Editor


James Simons is a senior who's in his third year on the staff. He was born in New York and moved to Noblesville in 2015. He enjoys fishing, basketball...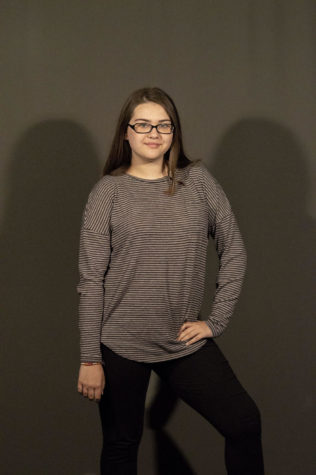 Victoria Flanagin, Design Editor
Sammy Snyder
Victoria is currently a senior (boo) and is enjoying her third year on the Mill Stream staff (yay!). She enjoys big fluffy blankets and apple...