Suesskind of soccer
A German exchange student kicks off his first year in the U.S. with soccer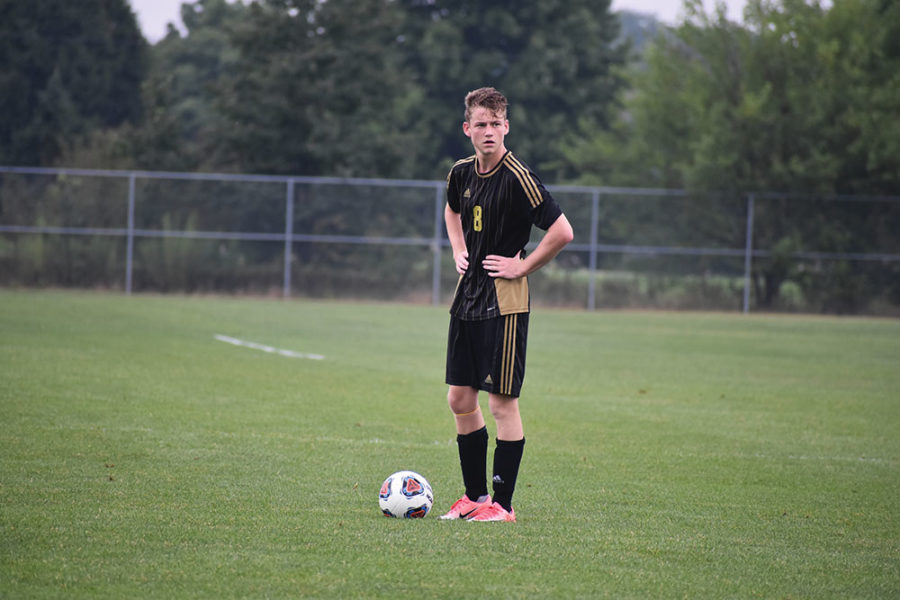 A video of him and his family on the couch talking about himself was all it took.
Then on June 18, junior Felix Suesskind arrived in the United States from Berlin, Germany as a foreign exchange student after being selected by his host family.
"It was a decision my mom first introduced to the rest of us and we kind of just all thought it be a good idea," said sophomore Garrett Poynter, a member of Suesskind's host family.
Not only has Suesskind been learning from this experience, but the people around him have been learning as well.
"Overall, [it's been] great because [we have been] learning about him and his German ethics and culture," Poynter said.
However, Suesskind is known in Noblesville for more than being just a foreign exchange student. He plays right-back on the JV Black boys' soccer team.
"Felix is a great teammate, works very hard and adds some comedy to the team [to keep] the spirits high," junior Brendon Fisher said, a member of Suesskind's team.
Soccer is not new to Suesskind. He has been playing for about eight years.
"In Germany I played since second grade up to tenth grade. Last December, I stopped because I broke my foot," Suesskind said. "Then I started again here."
Although soccer is popular in both countries, Suesskind notes the differences in how they are practiced.
"So in Germany, [I'm] not saying it's easier, but it's more technical, maybe. And here it's more physical," Suesskind said. "Like in Germany, it's more about knowing how to play, and here it's more like running."
Suesskind's background and his different view of the sport seems to have given him and his team an advantage.
"Felix is a mix between athleticism and flair. He looks at the game with a different influence but also has the ability to change games for the better," John
Wegener, Suesskind's coach said. "His sportsmanship has been first rate as all the Noblesville rivalries are new to him so he treats every opponent the same."
Suesskind brings a new influence from Germany to soccer, and according to Wegener, his own personality and character also contribute to the way he plays.
"He has a lot of flair when approaching matches and isn't afraid to try different things," Wegener said. "As far as character is concerned, he was selected as a captain on our team so I think he understands leadership and setting a good example."
Not only did Suesskind's experience allow him to see a difference in the way sports are practiced, but he also noticed something about the attitude and atmosphere surrounding sports.
"I didn't expect or know that for football games or even soccer games, they have 200 people sometimes from each school. That's so cool," Suesskind said. "And then the themes for the games, that's really impressive."
Still, Felix says he prefers German soccer over American soccer.
"Because here it's different and in Germany we don't have high school sports," Suesskind said. "And [in Germany] you just play club, like in middle school here."
Unfortunately, Suesskind was injured and couldn't play for some time.
"I misstepped at one game," Suesskind said. "I pulled my groin… I don't play for two weeks and hopefully I can play against HSE."
Suesskind's problems are not only physical. He struggles with the same problems that any other foreign exchange student would struggle with.
"Two subjects are really hard here. I have English Lit and sometimes we have benchmark quizzes and it's just hard," Suesskind said. "And math, actually. I've never been really good at math, [and now] here with new vocabularies and stuff, it's not easy."
But most of all, Suesskind seems to just want what any other foreign exchange student would want out of their time in a different country.
"It's more like having fun, and actually, the main goal is learning the language because English is very important," Suesskind said. "I hope I have a cool experience."
About the Contributors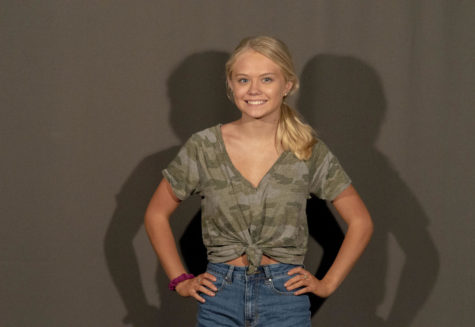 Kennedy Pastore, Social Media Manager
Sammy Snyder
Kennedy Pastore is a senior as NHS with a passion for writing, film, and music. This year will be Pastore's second year on staff, now as...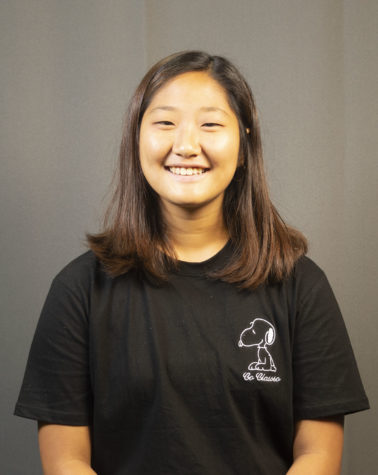 Jane Jeong, Co-Managing Editor


Jane Jeong is a senior at NHS. She likes listening to music, taking naps, and playing with her dog. Besides being on the Mill Stream staff, she plays...