Mahammad's the man: Senior Mahammad Rajabi is a soccer-loving, aspiring nurse with a heart of gold
Senior Mahammad Rajabi is a soccer-loving, aspiring nurse with a heart of gold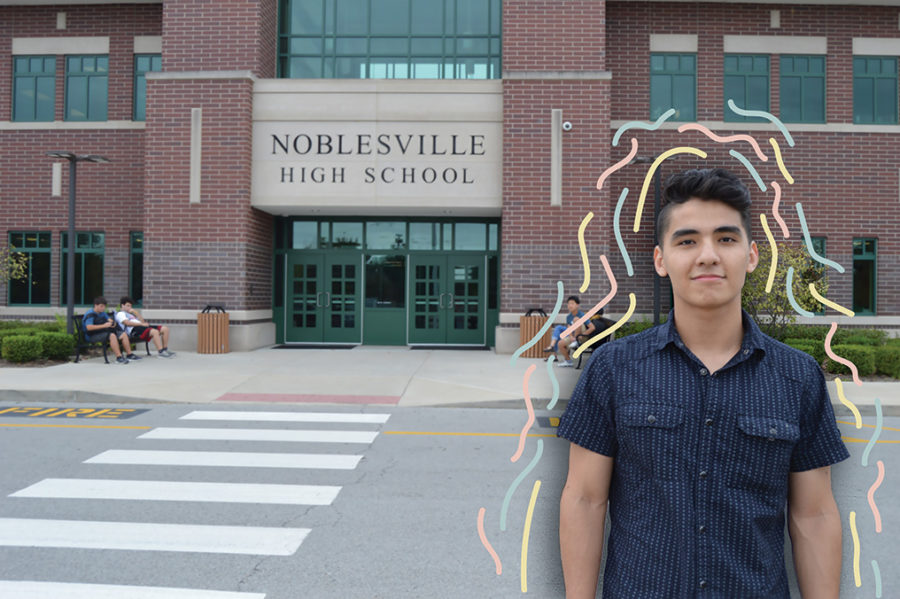 Not many kids in Noblesville can say they've played soccer in three different countries, much less on three different continents.
But senior Mahammad Rajabi can.
Soccer has been a constant part of Rajabi's life for seventeen years, almost as long as he's even been alive.
Rajabi was born in Iran, where he lived for a short time. It's also where he began to play soccer.
"I don't remember much from [Iran] because I was really small, I remember playing a lot of soccer. It was really more open playing soccer, like you and your friends would just go out and play it," Rajabi said.
Rajabi's family originally migrated to Iran from Afghanistan. Several factors drove his family away from their homeland into Iran.
"There's a bunch of ethnic groups in Afghanistan, and there were the Hazara, which were a minority group there," Rajabi said. "At that time, the Taliban were the majority. So they didn't like our ethnic groups."
At the same in the 1980's, the Soviet Union was invading Afghanistan, fighting the Taliban.
"[My parents] were kind of in the middle of that. They had to flee for better opportunities in Iran and just better conditions."
Before ending up in Indiana, Rajabi's family spent a few months in Slovakia, Europe for about six months while a UN migrant program dealt with their documents and legal papers in preparation for them to move to Indiana.
"It was like in a camp with a bunch of other families that were also looking for a place to go to," Rajabi said. "They fed us, they had like basketball courts, soccer courts, stuff like that."
Thanks to those athletic fields, Rajabi continued to play soccer before his new home was chosen.
"They decided where we should move. We stayed there for six months when they moved us to Indiana. It wasn't Noblesville, it was more towards Lafayette and Indianapolis. And then we lived there for about three to four years before we moved here," Rajabi said.
Rajabi's former ESL teacher, Krysten Plahm, taught Rajabi his freshman year while he was still learning English.
"He was respectful, polite, always stayed on task, was really open about his culture and sharing the things that he's gone through in his home country," Plahm said. "He's someone I'm going to miss greatly. He is just the nicest, well-rounded, hardworking, multilingual kid I've ever had."
Along with English, Rajabi can speak Farsi, Dari, and a little bit of Pashto," he said with a grin. This year, Plahm will be overseeing Rajabi as he takes a test for the "Certificate of Multilingual Proficiency."
"It's a state-accredited certificate and students can use it both for college or if they want to go into the workforce after high school," Plahm said. "What it does is it validates a student who knows more than one, or just one, language other than English."
According to Plahm, Rajabi will be the only NHS student this year who will be certified in three different languages: Farsi, Dari, and English.
"I'm excited to watch him go through that process and help him and gain that certificate at the end of the year," Plahm said.
Along with the certificate, Rajabi's current plans are geared towards preparing for his future. In fact, after playing soccer for NHS his freshman and sophomore years, he decided to leave the sport to focus on school and get ready for college. Those plans mostly revolve around pursuing a career in the medical field, specifically, nursing.
"I'm taking a CNA course right now. I just like helping people. It's always been my thing since I was a kid, and my parents really encouraged me to do that. It's always been of interest to me," Rajabi said.
While Rajabi's future career plans don't necessarily include soccer, he continues to play regularly.
"Outside of school, I love to play soccer. I play for one of my friend's team down in Lawrence but I just play for fun," Rajabi said
Rajabi has learned several valuable lessons in his travels around the globe. And he has a suggestion for people at NHS when meeting someone different.
"Be nice to people who are different, I guess. Like everyone is born a certain way, everyone's different," he said. "So I guess treat them the same, don't treat anyone bad because of what they are or what they wear."
About the Contributors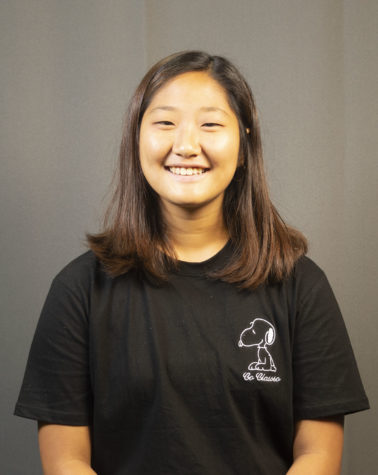 Jane Jeong, Co-Features Editor


Jane Jeong is a junior at NHS. She likes listening to music, taking naps, and playing with her dog. Besides being on the Mill Stream staff, she plays...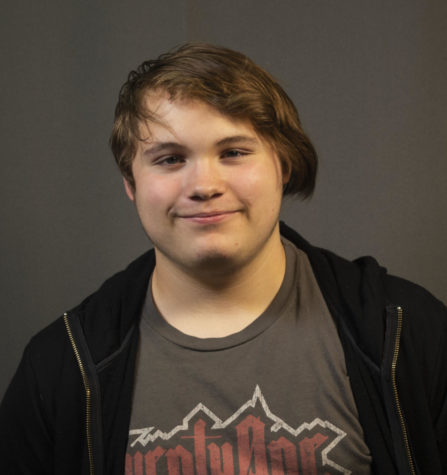 Cayden Giacoma, Staff Writer


Cayden Giacoma is a sophomore at Noblesville High School. Cayden likes solving Rubik's Cubes, playing guitar, and playing video games.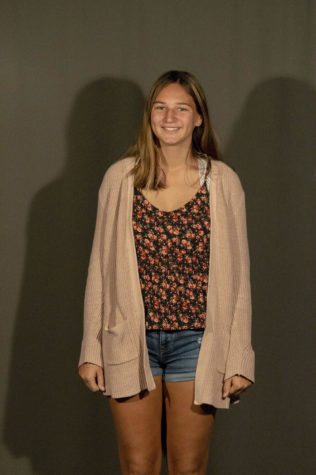 Kaci Craig, Photo Editor & Business Manager
Sammy Snyder
Kaci Craig is a senior at Noblesville High School. This is her second year on the Mill Stream staff. On weekdays you can find Kaci running...