Back in the game: Coach Peckinpaugh steps up as new basketball coach
No multiyear contracts. No million dollar salaries. No brand deals or big-time corporate sponsors. This is High School basketball in Noblesville, Indiana and the coach who leads them is John Peckinpaugh, bringing his experience as both a college coach and a player.
Basketball seems to be ingrained in many young Hoosier teens and Peckinpaugh found a similar start in his basketball career.
"It's always kind of been in my family, being a kid in Indiana it's kind of what people do," Peckinpaugh said.
From playing in championships at the collegiate level at Purdue Fort Wayne, Peckinpaugh gained the experience he needed to lead his own team.
"I really enjoyed my college coach and he and my parents pushed me down that road of coaching," Peckinpaugh said. "I've done a few years of college and I wanted to give high school a try and get back home to Indiana."
Some people may question how he came to coach in Indiana and what brought him to Noblesville High School. His previous experience playing basketball had a big impact on his decision.
"When I was in high school, I remembered how tough the kids at Noblesville played," Peckinpaugh said. "The facilities are nice and it's a good place to live. Everything met with what I wanted with a high school program." Peckinpaugh said.
When people think of basketball coaches, many believe that their lives are surrounded by the game, they are always trying to shoot 3's across the room with trash, and that they are constantly thinking of their next game. Peckinpaugh, on the other hand, is making connections with students daily and basketball is helping him do that.
"I'm a resource teacher. I teach applied algebra. I really enjoy that – it's my main job. Working with kids, building relationships, is really important when it comes to teaching, and basketball has helped me develop those relationship building skills."
Cooperation is important in very competitive sports, especially basketball. Senior Trenton Reed, point guard for the varsity basketball team has played for the Millers for his entire time at NHS and is deeply connected with the team.
"I think the team has changed because of Peckinpaugh, in a good way," Reed said. "Everyone works harder in all aspects of the game, and I feel like he pushes us all to be good student athletes and to represent Noblesville."
It's early in the season, and Peckinpaugh's players have had only a small sample of the new coach's style. However, Reed believes that their first game was memorable.
"He really pushed us to our limits and we came out on top without that much experience at the varsity level," Reed said. "And with a lot more games to come, I'm sure a lot more are gonna stand out."
About the Writers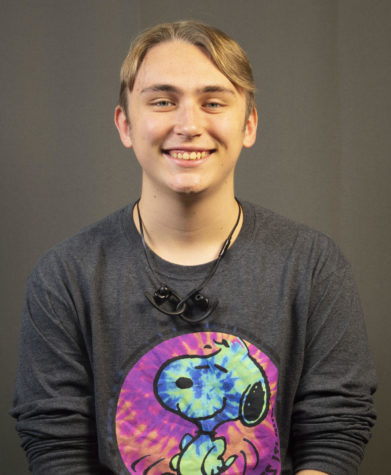 Nick Serauskis, Staff Writer


Nick Serauskis is a Senior at Noblesville High School. He enjoys hanging out with friends and cooking Mac and Cheese. He plans on graduating his Senior...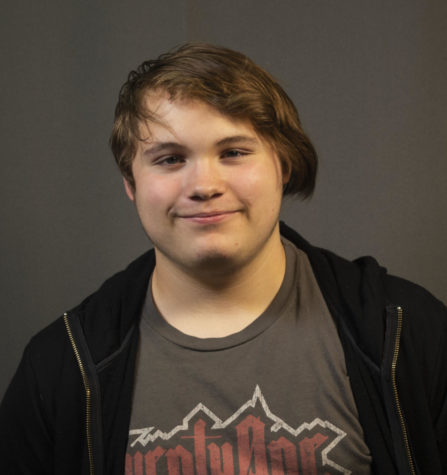 Cayden Giacoma, Staff Writer


Cayden Giacoma is a sophomore at Noblesville High School. Cayden likes solving Rubik's Cubes, playing guitar, and playing video games.