Volunteering during a pandemic: Teens have adapted to volunteering restrictions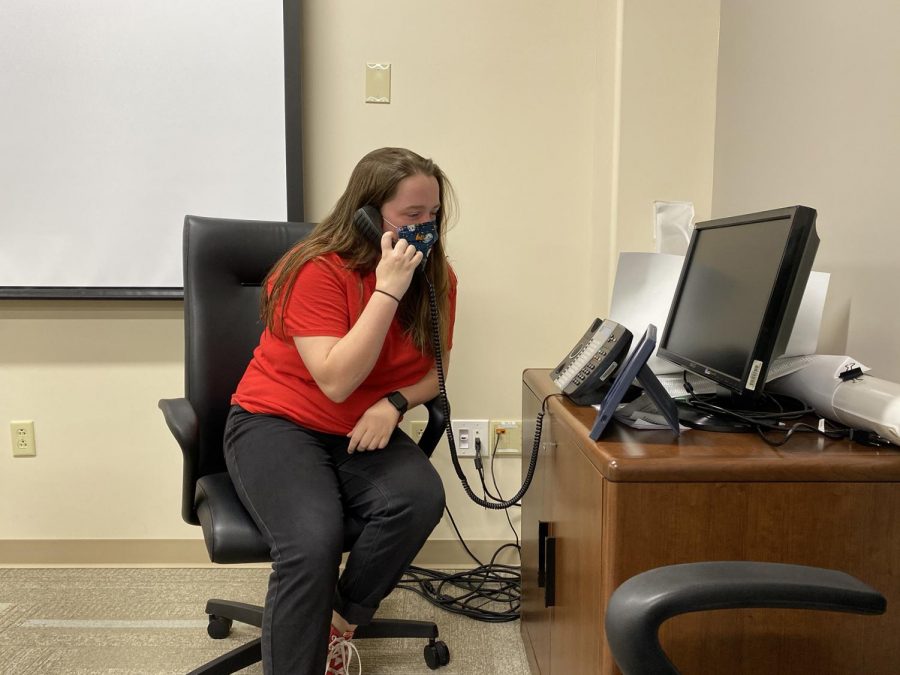 Service. One of the most important pillars of a community. It is what brings people together. However, because of the pandemic, many volunteering services have had to adapt drastically. 
Noblesville High School offers many chances for students to help volunteer around their community. One major service club is the National Honor Society, an exclusive club for high-achieving seniors. 
"I volunteer because I know I'm helping others. I feel happy when others are happy, and everyone feels good after they volunteer," Holly Golightly said, a student leader of National Honor Society. "You've made the world that much better. This seems cliche but it just feels like the right thing to do."
One of many organizations in Noblesville which relies on volunteers is Fueled for School, an organization which helps provide food and meals to youth in the community. It has been lucky enough to have an abundance of volunteers.
"Volunteers are the heart and soul of our program […] We are a not-for-profit organization in the most sincere form.  Not a single member of the Fueled For School team is paid for their time. We rely on the community for not only financial resources and food donations, but manpower as well," Fueled for School President Kristina Trusty said. 
Other than National Honor Society, Key Club also helps provide volunteer opportunities and is available for all grade levels. 
"Volunteering makes a difference in our community because everyone needs help sometimes, and it is up to the community to be sure people are able to get the help they need," Key Club advisor Megan Obremski said. 
The pandemic has caused a major disturbance in the way that service clubs operate. Due to social distancing, service clubs have had to find better ways to keep students safe and also make sure they are volunteering. Major adjustments have been made for the National Honor Society.
"We only provide safer opportunities, and are not pushing people to do something they are not comfortable doing. Of course, this means the club looks different this year, such as no tutoring tables, but it allows everyone to feel safer about volunteering, Golightly said. "After all, it's less likely people will volunteer if there is significant risk. It's easier to get more people to help if it won't hurt them." 
Even though volunteering has decreased, it is greatly needed at this time. For example, as a result of the school's new schedule, students who rely on school for food have had to find other ways to obtain it. Fueled for School is extremely vital in helping make sure that food insecure youth is fed. 
"We eliminate hunger among Noblesville students by providing food insecure youth with nutritious meal packs, promoting the educational value of nutrition, increasing access to local food and instilling hope," Trusty said. "In doing so, FFS ensures that food relief has a more meaningful, sustainable impact for undernourished youth and local producers."
Golightly, like many other students, has managed to find safer alternatives to continue serving the community. 
"I tutored a kid in my church youth group online during quarantine, and did some safer volunteer opportunities, like checking in people outside a dive meet (everyone wore masks and did daily COVID questionnaire), or doing the pledge once or twice a week," Golightly said. 
Along with benefiting the community, volunteering exposes people to a different view of the world and also tries to teach empathy and problem solving. 
"I do think that students who volunteer are better equipped to make positive contributions in their lives.  People who volunteer learn from other perspectives they may not have encountered without volunteering," Obremski said. "They also learn to think and look beyond themselves, and consider the well-being of people around them. Those things will make them much better employees, team members, and community leaders."
About the Writer
Ravneet Kaur, Staff Writer
Ravneet Kaur is a sophomore at Noblesville High School. This is her first year on the Mill Stream staff. She enjoys hanging out with her family and friends...