The aspirational picnic table: NHS students have their writing and art showcased in a school-wide literary journal
     The NHS Literary Journal, or as Bill Kenley, English teacher and co-sponsor of the journal would say, the "Aspirational Picnic Table"—inspired by a picnic table that Kenley bought during early Covid times—is a collection of writing and art created by NHS students. 
     Although an earlier version of the literary journal, "The Croquet Club," used to be available, it was discontinued. Kenley brought it back this year, a decision he says is due to the influx of great writers at NHS.
    "NHS is the only school in Indiana with two American Voices nominees this year in the prestigious Scholastic Writing contest. We've got strong writers among us," Kenley said.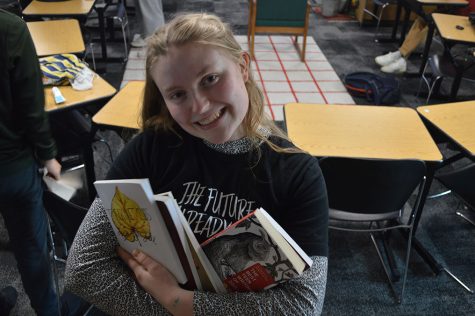 Along with Kenley, junior Ellie Payne, the co-chair of the literary journal, has been a main player in organizing the journal entries. 
    Payne said, "I have enjoyed the excitement that is met with sharing an opportunity with artists and their willingness to contribute to the literary magazine. I am so happy to see all of the talent and heart that exists in NHS students," Payne said.
    Payne values the group of contributors that are a part of the journal.
    "The group of contributors are so talented, passionate and revolutionary. We share many stories through this work exploring all themes and topics like gender identity, culture, differences and empathy," Payne said. "They are saying what needs to be said and sharing their hearts that need to be seen."
     Although Payne believes the journal may have its imperfections, it still continues to serve its purpose.
     Payne said, "The lit mag is not perfect, my name is spelled as 'Ellit' at one point, but I think that it doesn't have to be perfect because it serves its purpose which is to share art with the community."
McKinley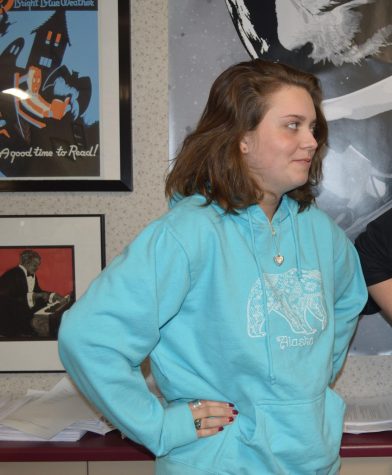 Junior McKinley Underhill will have a short story titled "Charisma" and a photograph titled "Connection" featured in the literary journal. 
     Her story is based on the impact that social media has on teens.
     "Social media is a really big issue in today's world. I had the idea for the story when I was watching the news, and there was a story about how Instagram has algorithms that are unhealthy for teens," Underhill said.
    Underhill's photograph is of a sea otter and was taken in Alaska. But she says it's more than just a photo, it's a memory.
     "I was sitting in the harbor and my dad was showing me how to take photos because he is a photographer. As we were sitting there, we noticed a sea otter was sitting on a boat. So, he was trying to show how to get photos of the sea otters. It was a great bonding experience with him. I will cherish that memory," Underhill said.
Ashlyn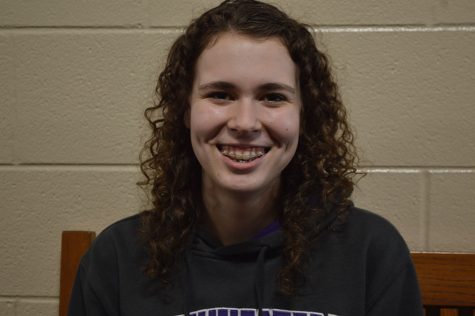 The poem "Human," written by junior Ashlyn Barber, is featured in the literary journal. She explains that her poem is short, but the meaning behind it makes it valuable. 
     "While my poem means a lot to me, it is not personal in a way that would be frightening to share," Barber said.
     The poem addresses the needs and wants that people desire and the pressure they put on themselves to achieve that. 
     "I think it's important to take time to appreciate the beauty within ourselves—the simplicity, but also the complexity that makes up every single one of us," Barber said.
     Barber believes that the literary journal will bring out a creative side in students—a side that she thinks should be embraced more often.
     "I am so glad that Noblesville is bringing back the literary magazine. It is so wonderful for students to have a chance to have their opinions heard, their feelings expressed, and creativity showcased," Barber said. "I want to encourage [others] to embrace that creativity as a crucial part of who they are as humans."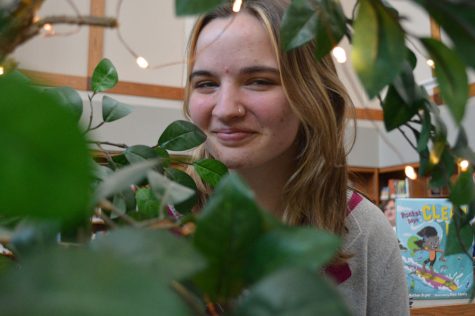 Alex 
     "Peace with Rece," a short story written by junior Alex Panning focuses on the many emotions that teenagers go through.
     "I always write about experiences that I've heard or have had and this one is a little combination of the both. This is a coming of age story about one of my friends," Panning said. "I wrote about this topic because it is very close to me to know and talk to a lot of people, but not really connect with anyone on a deeper level."
     According to Panning, the literary journal has been a great way to meet new people and reflect on shared experiences.
     "I have loved reading other people's stories. Even reading my friends' stories has led me to learn more about them and connect to them on a deeper level. I know how accepting the writing community is and was very glad to join many others on their contributions," said Panning.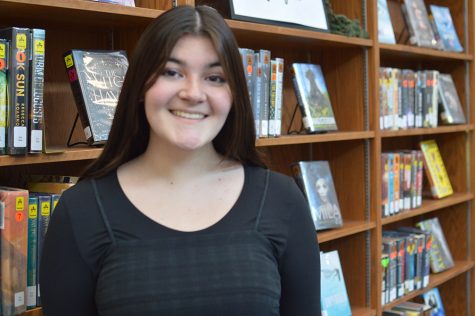 Jordyn 
      Junior Jordyn Ryan's artwork depicts one of the biggest trees at Sequoia National Park. 
     "The purpose of the subject was to portray an impactful memory. I chose to use my visit to the Redwoods because it was my first time traveling to a popular national park and I loved seeing all the beauty of nature around me," Ryan said. 
     Although it may have been scary sharing her artwork, Ryan outgrew that fear quickly.
     "I was nervous at first because I didn't think my art would compare to all the other pieces within the journal but got over that fear because I thought this would be a great opportunity to have my artwork shared," Ryan said. 
     For Ryan, one of the best parts of being a part of the journal has been interacting with the different people that are also a part of the journal.
    "Every person in the magazine is so talented, and it is amazing to see the impact of their work," Ryan said.
Other writers/artists in the journal: Avery Rhamy, Amelia Wiggins, Madalyn Carney, Alexa Mitchell, Brooklyn Todd, Madison Packard, Isabella Spirek, Lauren Pepples, Jada Propst, Alexis Gleim, Rachel Miller, Hailey Morford, Kaita Gorsuch, Maggie Hoppel, Madeline Fanger, Nicole Liu, Kaelyn Hart, Kayla Doddridge, Kayla Geiger, Mallory Hall, Lauren Patrick, Krista Horbett, Kemah Larson, Sophia Teitsma, Aubrey Griffin, Kendell Simpson, Bianca Popa, Brecken Parker, Zeniya Soro, and Avery Troxel
Special thanks to: Samantha Deane (co-sponsor) and Kara Bennett (cover artist)