Oh the places we'll go: NHS seniors discuss their life after high school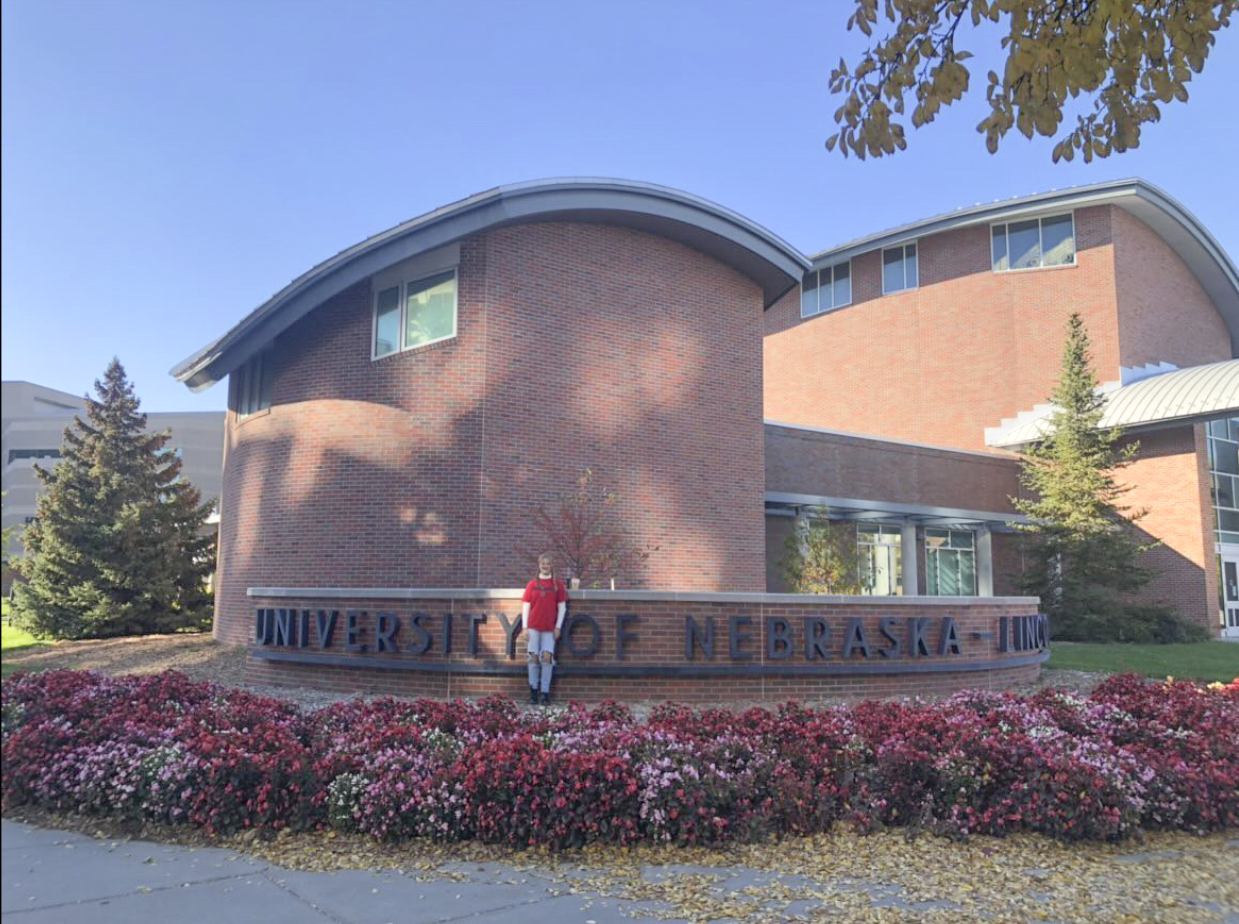 Four years. One-hundred-eighty days of school. Seven classes a day. Ninety minutes each class. In total, NHS seniors have spent roughly 453,600 minutes listening to lectures, taking notes, presenting projects, and taking tests. When it all ends, what are they left with? 
For the first time in their lives, seniors at NHS won't be on the same pathway as their classmates. For the last twelve years, Noblesville students have come to know each other through their shared school experiences. Several elementary schools feed into two middle schools. Two middle schools feed into one single high school. But now ? Students find themselves on countless separate paths, forced to choose big university or small college, in-state or out-of-state schools. Some graduates are taking a more conventional route, staying local and attending a popular state university or community college. But for some seniors, taking a more unconventional route is the choice of preference. 
Senior Lila Congrove will be attending the University of Nebraska Lincoln this fall, something she felt has been a possibility since she was as young as she could remember. 
"I was actually born in a small town in Nebraska called Norfolk, so essentially, I'm returning back home. I also currently have family living in Hastings, Papillion, and Beatrice, so I'm definitely familiar with the area," Congrove said. 
At UNL, Congrove not only sees an opportunity to live close to family and return to the roots of her home area, she is excited to further her academic career in the criminal justice field.
"I'm going to major in Criminal Justice and double minor in Psychology and Spanish. With this degree, I hope to become a criminal psychologist to focus on the mental illness side and the 'why' behind criminals and their crimes," Congrove said.
While Congrove admits the transition to a school over 600 miles away from Noblesville is a challenge, she feels she's been preparing for the move already,
"To me and my family, it'd be even weirder if I decided to stay in-state for college. My time at NHS has been nothing short of a blast, and I'm so thankful for all the relationships I've [had] along the way," Congrove said. "Plus, attending such a big and highly involved high school like Noblesville, I know it's going to make the college transition even easier." 
Similarly, NHS senior Connor Meinerding will be studying in Tuscaloosa, AL next year at the University of Alabama (UA). Meinerding plans to focus his education on finance and aerospace engineering.
"I first looked at UA because of their National Merit Finalist scholarship program but as soon as I took a visit, I fell in love with the campus," Meinerding said. "I had an opportunity to talk with some of my future professors and deans and everything just felt right. I plan on double majoring in Finance and Aerospace engineering and would love to start my own engineering firm in the future." 
Meinerding, like Congrove, expressed mixed emotions of excitement and concern on his new home next year 
"I'm super-excited about this next chapter but I'm also a bit nervous," Meinerding said. "NHS has become somewhere that I feel super comfortable being myself in, and I know that I won't feel as comfortable from the start at UA. However, I know I'll grow a ton as a person and have a lot of amazing times ahead of me."
While Congrove and Meinerding are embarking on long distance commitments for school next fall, seniors Palmer Ault and Sophie Resner are embarking on a new challenge: college athletics.
For Ault, soccer has been a part of his life since he was in preschool. This past year, Ault was the Indiana high school soccer Player of the Year and led the Millers to their first ever state championship. Ault will continue that chapter of his life at Butler University. 
"I knew [I wanted to play at Butler] when I went to my first Butler camp which would have been when I was in maybe 4th or 5th grade. It was my dream to be able to play there." Ault said.
Ault has placed a tremendous emphasis on his soccer career, but he also emphasizes the importance of balancing academics and soccer in his future with the Butler program.
"Being able to stay focused academically is very important to success. It's tough to balance training sessions everyday and [have] school work piled up," Ault said.
Similarly to Ault, Resner will also be attending Butler this fall, but will be competing for the Butler swimming team. Resner's college choice can find both athletic and academic roots.
"For me, my balance between picking a college for academic and athletic interest is to first see if the college has the major I want to study and then see if I have an opportunity to swim for the college," Resner said. "Swimming has been a huge part of my life for the last 10 years, but my academics have always come before my swimming." 
Resner understands the work ethic necessary to succeed as a college athlete at Butler, but also recognizes the privilege that being a Bulldog student athlete carries, and is excited to hold that privilege 
"I think my athletic role definitely changes my mindset as I enter college. Being a student athlete at Butler is a great honor and privilege but comes with a lot of responsibility and the skill to manage your time well. Butler also has a lot of other tools they put in place for their student athletes," Resner said. "So I think with that in mind, it definitely changes my perspective on college, but I am so excited to attend Butler University starting in the fall."