Donating Life
NHS students are donating time to make a difference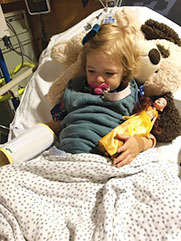 "Believe it or not, but one pint of blood can save someone's life, it might not seem like you are doing a lot but it's a great was to give back. You are truly helping many people," junior class president Abby Haley said.
On Friday November 30, 293 students at NHS gave back by donating a pint of their blood to help others in need. The school gym was filled with students who were willing to help  save a life. 
In fact, the daughter of one NHS teacher was saved by someone's blood donation over a year ago. 
"When she was eighteen months old, my daughter, Ana Ayars, had HUS (Hemolytic Uremic Syndrome). It is a rare genetic blood disorder where a toxin (shigella), would shred her blood cells as it travelled through her kidneys," Spanish teacher John Ayars said.
It was this incident that inspired Ayars to become a sponsor for this unifying event.
"[The blood drive] brings people closer as they talk about their experiences," senior Mai Hartline said. "People often encourage their friends to join in and donate, too."
Even as Ayars works alongside the student government to help prepare for the blood drive every year, the students' support for this event fills him with admiration for the people at NHS. 
"I'm proud of our students. The student government worked through six lunch blocks prior to the blood drive to organize the event," Ayars said.
In addition to the time it takes to organize the event, preparing for the seasonal blood drive is also a complicated process.
"It is something that student government has to set up for a while. Not only do we have to plan out with the people who take the blood, we also have to set up a place for us to do it and get people to donate or volunteer their time to help it run smoothly," Haley said.
However, no matter how long it takes, NHS students' willingness to donate has yet to decrease.
"If I'm healthy and [able-bodied], then I think it's only fair that I give a little back to those in need," Hartline said.
For those who do need it, that donation can mean the difference between survival and death.
"There are people who need your blood to make it tomorrow," Ayars said. "When you give blood, you're giving someone else the gift of life."