Paw patrol
The story behind the dogs at NHS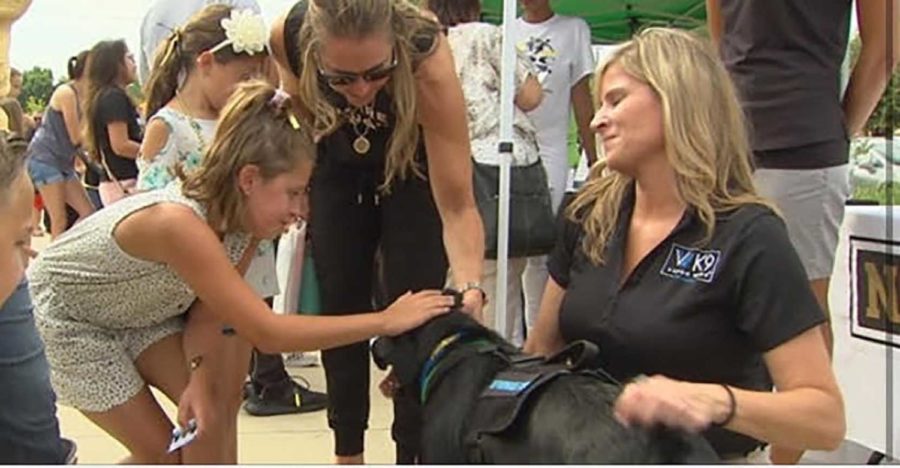 It's 8 A.M. and the newest member of the Noblesville Schools community rolls out of bed, puts on his vest, gets in the car and heads to work. The only problem? His paws don't reach the pedals.
Students around Noblesville High School have been asking questions about the new fluffy friends, the school safety dogs that can be found walking around the school. Three golden retrievers have been piloted in hopes for a safer school system.
Some students may be afraid of dogs, and that's why these dogs specifically were chosen. Safety director Heather Hendrich said golden retrievers are known for their calming nature, and they are not for direct inspection of individuals, meaning they won't be getting in students personal space. Hendrich says this is to ease the nerves of those students. 
"The dogs are trained not to attack, or bark, or anything of violent nature," Dr. Hendrich said.
It is important to stay calm around the safety dogs, just like they will stay calm around you says Hendrich. Golden retrievers were chosen for their impeccable smell. Their smell is so sensitive that they may detect something on a student that had, for example, gone hunting the previous weekend. If this does occur, students must remember to stay calm, Hendrich says.
Hendrich advises students dealing with officers in situations like this to "Follow their directive, and [don't] be grabbing for pockets or anything that would signal to law enforcement that they have a weapon," Hendrich said.
Of course, these dogs are just a safety precaution, and one of many safety regulations to come according to Hendrich.
"We are always reevaluating our safety in our schools to see if we can ensure our students and our staff are safe," Hendrich said.
The safety dogs are certified from Auburn University ,and dogs of this kind are used by the Department of Homeland Security, the Transportation Security Administration (TSA), the National Football League (NFL), Notre Dame University, Disney, concert venues, and more. The animals have plenty of training to ensure the safety or the students.
"They have a pretty intense program that the dogs actual have to go through as well as the handlers," Dr. Hendrich said.  
Many students are already enjoying the change. Not only do they get to see dogs in the hallways, but they also feel more secure at school. Sophomore Haley Winter explained her opinion on the new dogs.
"I feel safer honestly," Sophomore Haley Winter said.
Like Winter, lots of students are already feeling safer having the dogs at school. 
"Considering the school took actions […] should make us and incoming freshmen feel a lot safer about the environment they're in. I do believe that they could do more but at least they're trying." Winter said.
About the Writer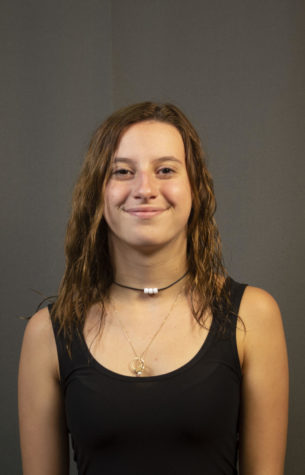 Kate Draine, Staff Writer


Kate is a sophomore at Noblesville High School. She was born in Indianapolis, and her family moved to America 19 years ago. She enjoys participating...