Back to school
Walking into school on the first day can be stressful, scrambling to see all your friends' schedules and the teachers you'll have for the year. Some teachers you hear rumbling among the crowd may seem foreign but one of those new friendly faces is Kristine Hendrix, an English teacher for juniors and seniors at NHS. 
 Many new students have curiosities and questions about their new teachers and Hendrix is one of the new teachers with plenty of stories to tell. After graduating from Herron School of Art and Design at the IUPUI Campus with a bachelor's degree in Fine Arts, Hendrix didn't follow the path many might take as a teacher.  
"I worked at a school in Okinawa, Japan and it was a school for the children of military members that were stationed there." Hendrix said, "I genuinely loved the students that I interacted with on a daily basis and I decided I wanted to go into teaching based on my relationships I developed there."
Like many teachers, this dream job didn't just drift into her life, she had dreamt about it for many years. Unlike many high school students, Hendrix was able to find what she was passionate about at a younger age than most.
"I always dreamed of becoming a teacher, and so when I got older I just kind of rebelled against that," Hendrix said. "Who would want to be a teacher? That's so boring." Later she came to the realization that, "It wasn't boring and it was definitely worth my time. 
As plenty of new teachers and students enter the Noblesville School District, questions may arise about their past, and how they came to Noblesville. Coincidentally, she was part of the Mill Stream team and a graduate of NHS in 2006. Additionally she had Joe Akers, Children's literature professor,  as her professor at IUPUI. 
"I definitely didn't think I'd come back to Noblesville as an English teacher. In fact, I made an instagram story about it," Hendrix said, "I had plenty of replies from people who couldn't believe I was here. It's been an experience so far."
When students think about teachers, perhaps one of the first things students are aware of is their teacher's presence with students. Senior Christina Mathis, currently enrolled in Hendrix's Literature class, has a pleasant perception of her. 
"I think she's a very good teacher, she wants to make sure her students are comfortable in her classroom, while being a great person to be around." Mathis said. She further elaborates upon her experiences with Hendrix, "She makes sure you can come talk to her if you need her or if you're having trouble with assignments or understanding things, that you can come talk to her."
Teachers at NHS are pretty well knit from the views of teachers conversing in the hallways and from the sound of Bethany Zilligen, a fellow English teacher, she's happy to work alongside Ms. Hendrix. 
Ms. Zilligen is delighted to say that, "We have a lot of similarities. I think she's kind and she cares about people and she has a great emotional intelligence and cares deeply for her family and her son." Zilligen continues to say, "Because we work together, I see her as a great teammate and just because of that, outside of work, she's also a positive contribution to society." 
Along with the students noticing new teachers, their colleagues also take note of their new associates. Zilligen speaks upon her experiences with Hendrix, "I'm thankful for that when we get new teachers, we get great ones and I like working with new people and having relationships." Zilligen comically continues, "As silly as it sounds, I'm thankful that I might have a new friend!"
About the Writer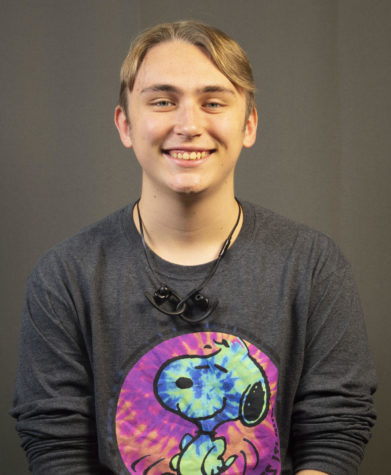 Nick Serauskis, Staff Writer


Nick Serauskis is a Senior at Noblesville High School. He enjoys hanging out with friends and cooking Mac and Cheese. He plans on graduating his Senior...