Memories on the square
Fun places to hang out on the Noblesville Square.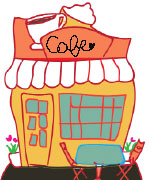 Ice cream dripping down cones before it can be eaten eagerly in the summer heat. Chapped, cold lips blowing on a steaming mug, the heat slowly warming snowy mittened fingers. Most teenagers in Noblesville experience this every year, but not just anywhere. They make these memories right in the heart of Noblesville; the Noblesville square.
Most teenagers enjoy hanging out with their friends and family. But where do they do it? Most small businesses on the square support people coming in, whether it's to do homework or hang out. The most popular ones include Noble Coffee and Tea, Alexanders, and some small Noblesville original shops.
The most popular and the main favorite almost all students in Noblesville can agree upon is Alexander's On The Square. It's a cool place where students can relax, have an ice cream, and enjoy a blast to the past. For junior Jennifer Castetter, the time machine of the ice cream shop is the best part.
"It seems very quaint, like a small town ice cream shop," Castetter said, "[it's] like the 1950's."
Time machine aside, the memories made there by Castetter have made it one of her favorite hang out spots.
"It's the place where I had my first ever date." said Castetter, "I love that memory."
Something everyone can agree upon with, even Castetter, is how close it is to home.
"I do really like it," Castetter said, "it's right there in the area."
Castetter isn't the only one thrilled about the location. Sophomore Elisha Baker says that's one of her favorite parts about Alexander's.
"It's literally in plain sight of the square," Baker said, "it's really cool."
But Alexander's isn't the only place Baker likes. Noble Coffee and Tea is less than a 5 minute walk from Alexander's, where one can hang out in the snow and warm up with some freshly roasted coffee.
"I really like the atmosphere," stated Baker. "The people there are really friendly."
The people working at Noble Coffee have a reason to be so friendly. The co-owner of 6 years, Robyn Littler was keen to share this reason.
"It's a lifestyle." Robyn Littler exclaimed, "I enjoy just interacting with customers and all the different people that come in."
But for other co-owner Mark Littler, the coffee is his reason to be friendly.
"I'm all about the fact that it's real coffee, the fact that they roast it makes a big difference versus a big chain company." Mark Littler said. "Here they have soul."
It's not just about the coffee for employee Seth Tucker. For him, it's what comes with it.
"It's coffee with a good story." Tucker said.
Besides the good stories and coffee, ice cream and time machines, there are other places in Noblesville teenagers can go to hang out with their friends and shop. Some of the smaller shops that not many people know, but can still fall in love with support hanging out with friends.
Places like Noble Made and Moonshot are full of things teens enjoy doing with family or their friends. Boutiques like Little Gypsie and B'Dazzled stock their shelves and hangers with clothes that can be bought one shopping sprees with best friends.
In Noblesville, there are many places that people can go to hang out with their friends. Whether it's a shop full of ice cream, or a small coffee shop, there is always somewhere they can make memories with friends.
"It's good times," Seth Tucker said, "good times, good coffee, good people."
About the Contributor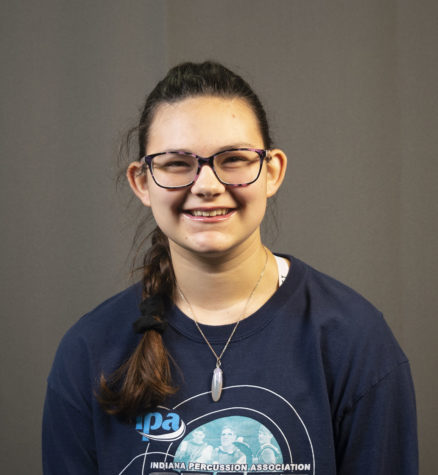 Madison Barrow, Staff Writer


Madison Barrow is a sophomore at Noblesville High School. This is her first year writing for the Millstream staff. She likes pizza, pugs, and hugs....