Selfless hearts: Noblesville non-profits help provide a personalized touch of help.
Noblesville nonprofits provide a personalized touch of help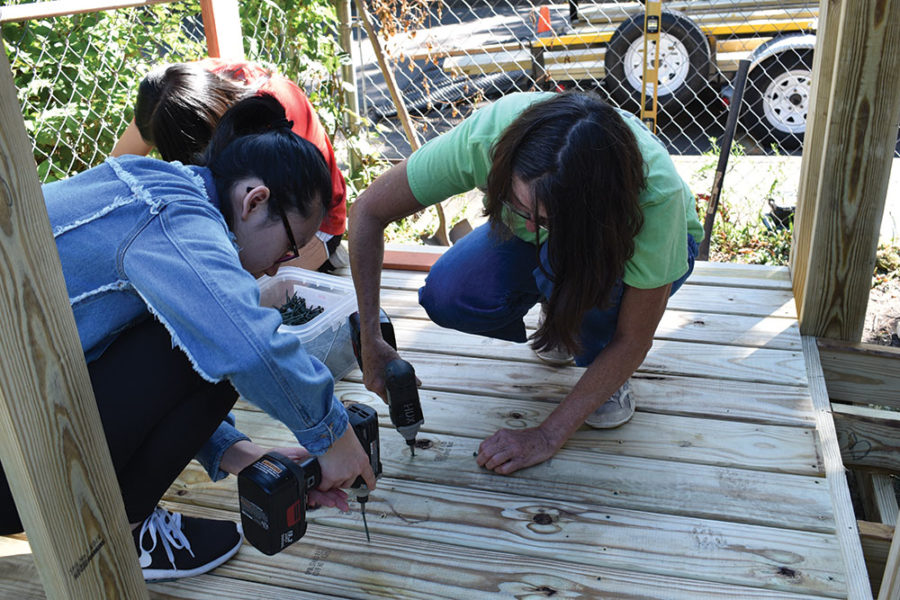 Making an impact in someone's day-to-day life isn't difficult. A simple greeting or a thoughtful gift could change the entire course of their week. But making an impact across a whole community is much more demanding. As problems such as hunger or supporting those with disabilities arise, some NHS students have decided to contribute to a cause bigger than themselves. Although some big names may come to mind, many lesser known organizations performing life-changing tasks for students and adults alike.
Kerrigan Fleming and the Humane Society
Dogs barking, cats meowing, and the pitter-patter of paws echoing throughout the halls.
Senior Kerrigan Fleming is always looking to help an animal in need, whether it's at the Hamilton County Humane Society, the Indianapolis Zoo, the Lend a Paw club, or the Community Pet Healthcare vet clinic
 "At the end of the day after volunteering you are just sucked in and once you leave there's still so much else to do," Fleming said.
Fleming knew that she wanted to go into a career field involving animals, and with the opportunities she's gained from volunteering, she is making her way toward her dream future. 
"I knew I wanted to get into something because I also volunteer at the Indianapolis Zoo, and so I wanted to get a volunteer place closer to home, and I guess that was kind of why I wanted to do it," Fleming said. 
Fleming volunteers at The Hamilton County Humane Society, a nonprofit organization in Noblesville that works to find a forever home for dogs and cats without owners  She spends most of her time with dogs at the shelter, but all the pets get her attention.
"I do a lot of dog walking [and] after a long week at school there's nothing better than having some dog time," Fleming said. 
Not only does she help at the Humane Society, but she also has an internship at Community Pet Healthcare clinic in Zionsville. She tries to volunteer at the Humane Society as much as she can. But as she dives into her senior year, her life is becoming more busy. 
"I have my internship at a vet clinic and they've been having me a lot over there," Fleming said.
When she can volunteer, Fleming does as much as she can to help, knowing that there is always a lot to do, and the work never gets done. 
"Probably the saddest part of volunteering is having to leave at the end," Fleming said. 
No one left hungry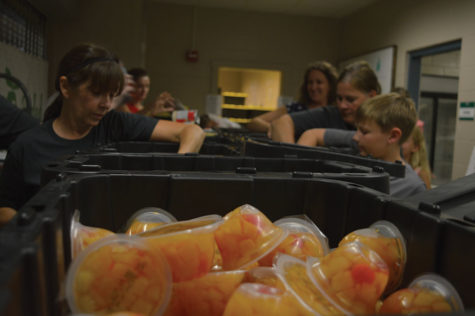 School lunches are the staple of a student's life, but many students take them for granted. Because of financial difficulties, many students struggle to find food during the weekends, but Fueled for School is helping bridge the gap between meals. Pete Freeman, former vice president of Fueled for School, helped change children's lives, one meal pack at a time. 
"Fueled for School gives Noblesville Schools students nutritious weekend meal packs to reduce food insecurity and promote the educational value of nutrition." Freeman said,
"Fueled for School eliminates hunger among Hamilton County students by providing food insecure youth with nutritious meal packs, promoting the educational value of nutrition, increasing access to local food, and instilling hope." Freeman said. 
Students may be able to put their minds at ease when they are able to know when their next meal will come, increase their attentiveness and help students feel content. Although many may believe that smaller nonprofits signify a smaller impact within the community, that is quite the contrary. 
"Each week, Fueled for School delivers around 350 two-and-a-half pound meal packs to around 350 Noblesville elementary school students experiencing food insecurity." 
Freeman, within the year of helping form Fueled for School, helped design the website, fundraise, pack meals for students around the county and work with fellow volunteers.
"Volunteers might assemble meal packs or help deliver the meal packs to schools in Noblesville. Meal packs are assembled every other Wednesday from 4:30pm to 6:00pm at Ivy Tech's Noblesville campus."
Elevate and motivate
It is 70 degrees outside, but the temperature would soon get up to 90. A group of volunteers meet at 8:30 on a Saturday morning with their drills. Students and adults from age 6-82 begin sawing and nailing wood. Who would give up a Saturday to work in the hot sun like this?
NHS students who spend their weekends like this are building a ramp for Cathy Thompson, who has needed a wheelchair for 9 years. SAWs, A nonprofit organization, builds wheelchair ramps for local people who need one, and knew that Thompson was struggling, and did what they could to help.
"It's very hard for me to get up and down steps and to bring my groceries in, and the necessary needs of my everyday life, especially here on this hill where I live," Thompson said.
The thought of climbing stairs would be a nightmare, but on those days where she couldn't, what was she to do? The stairs to her house were too difficult, taking away her freedom to go out into the outside world. 
"It was almost impossible before the ramp, and they designed it to where it was very easy for me," Thompson said. 
Without the help of SAWs, Thompson said she wouldn't be able to do what she can today. SAWs has returned her of her freedom, and she couldn't be more thankful.
"[The volunteers] give their hands and hearts to Christ to help those in need an ask nothing in return," Thompson said.
About the Contributors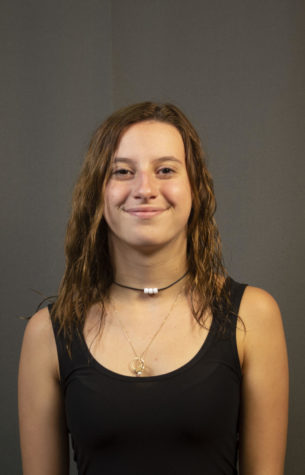 Kate Draine, Staff Writer


Kate is a sophomore at Noblesville High School. She was born in Indianapolis, and her family moved to America 19 years ago. She enjoys participating...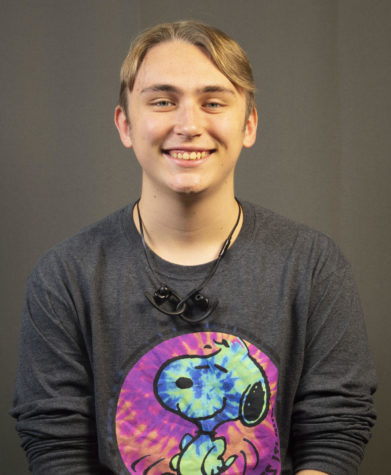 Nick Serauskis, Staff Writer


Nick Serauskis is a Senior at Noblesville High School. He enjoys hanging out with friends and cooking Mac and Cheese. He plans on graduating his Senior...