Putting a name to the face: Meet one of the longest-serving members of the NHS staff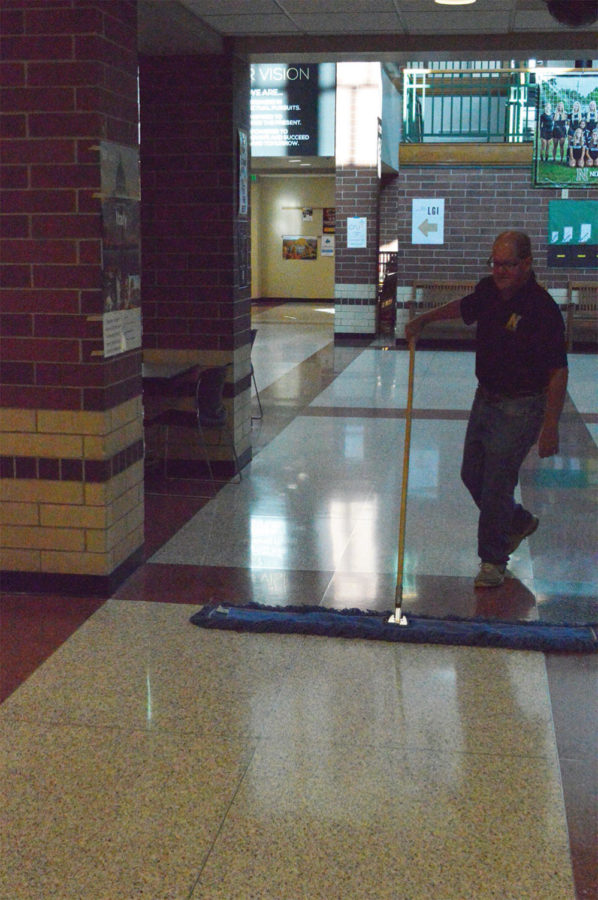 Everyone sees them, but not everyone knows who they are. Noblesville High School has a full staff of custodians, working hard to keep NHS clean, an essential role in any school. And one smile that folks at NHS see every day belongs to a long-time member of that staff.
Robb Crist has been a custodian at Noblesville for 21 years, a job he had wanted for a long time.
"[In] 11th grade, I wanted to be a custodian," Crist said.
Until he received a position at Noblesville, Crist held multiple other positions.
"I was a ground supervisor for Sunwest Apartments before I came here," Crist said, "I was working with Bob Evans, the restaurant, and I worked at Butler."
Eventually, Crist found his way to Noblesville, a place he loves and a place where he feels welcomed.
"I like helping people and being around the kids and the administrators and the teachers," Crist said.
Students see only some of the tasks custodians do on a daily basis, but the staff plays a vital role in creating an environment where students feel relaxed and ready to learn.
"It takes 28 custodian on three different shifts to [keep the school clean]," Supervisor of Housekeeping Laura Finch said.
Finch works with Crist and the other NHS custodians as their supervisor.
"I tell [the custodians] what I see that needs to be looked at," Finch said, "Like if a bench is out of place or a
bathroom needs attention."
NHS administrators understand that maintaining the facilities at NHS is an important part of the school's culture.
"Custodians are very important to the well-being of the school.  Having a well-kept and clean school makes our environment positive," NHS principal Dr. Craig
McCaffrey said.
McCaffrey says the school values the work Crist and his colleagues perform.
"They do the job that no one notices," McCaffrey added, "If people want to know the impact our custodians have, just think about what the building would look like if all of the custodians were gone for a week."
In the more than two decades he's worked with Noblesville Schools, Crist has seen countless students and staff go through the halls, but he has some favorite memories.
"I think my favorite moment would be homecoming, That's my favorite time of year, [as well as] boys
basketball sectionals," Crist said.
While he has had several jobs in the past, Crist sees Noblesville as the final stop in his career.
"I expect to retire here," Crist said.
Despite the effort goes into their profession, custodians can go unnoticed at many schools. But McCaffrey says he hopes the people at NHS appreciate the work the school's staff performs.
"I think students are smart enough to know that our custodians do an important and necessary job,"
McCaffrey said, "but I don't think in general they value their importance to as high of a level as they should."
While it sometimes may be tough to clean up the messes of other people, Fitch and Crist say there are plenty of rewards to be found in their line of work.
"My favorite part [of my job] is just knowing that this school is 23 years old and it's well taken care of," Finch said, "It makes me proud that I know that our custodians do their very best in keeping this high school clean and safe."
Crist says he has lots of reasons to love his work at NHS.
"I like cleaning," Crist said, "and I like helping people."
About the Contributors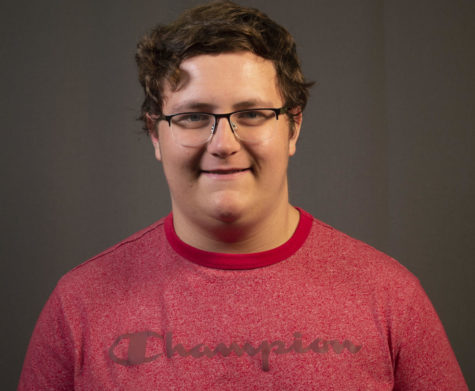 James Simons, Co-Features Editor


James Simons is a senior who's in his third year on the staff. He was born in New York and moved to Noblesville in 2015. He enjoys fishing, basketball...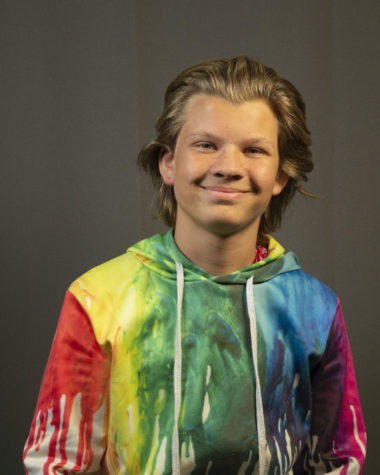 Parker Mutter, Staff Writer


Parker Mutter is a sophomore at Noblesville High School and is in his first year on the Mill Stream. He likes debate, history, and television. He participates...