Dancing into the winning circle: NHS varsity show choirs are grand champs after their first competition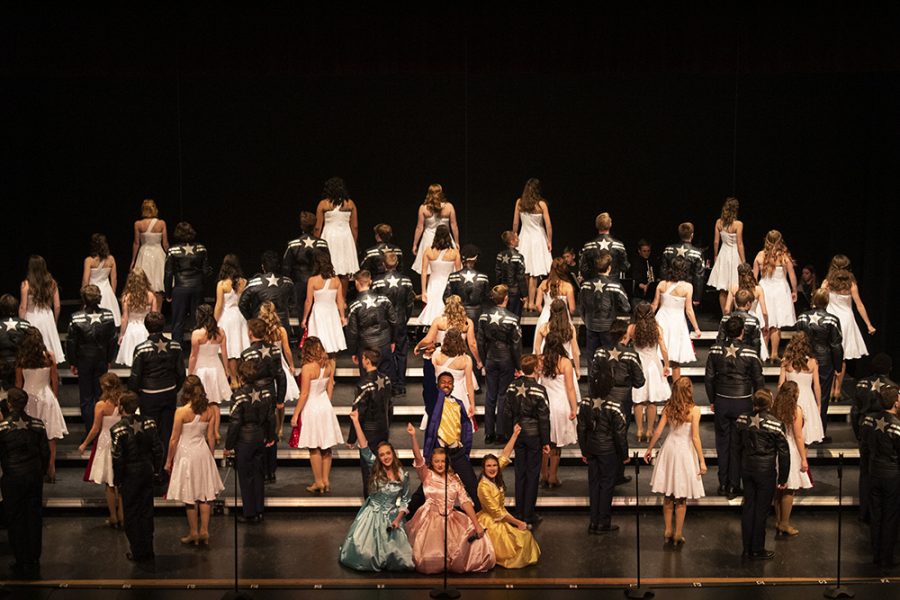 Kaci Craig, Business Manager & Photo Editor
January 22, 2020
The room was quiet. Everyone's standing in position waiting for the music to start. It was the first competition of the season, and the room was filled with nervous singers hoping they could start the season out with the win. The band starts playing and the group starts singing and dancing into the winners circle. The group looks out into the crowd feeling the nerves go away as they dance and sing their hearts out. 
That's exactly what NHS varsity show choirs did Saturday at the Twin Lakes competition. With NHS Singers taking home best visuals and vocals, and New Dimension taking home best vocals, both groups won first place and became the grand champions of the competition.
NHS senior Taylor Flatter has been in the choir department for four years. This is her third year being a part of the varsity choir New Dimension. Even though she has competed several times, she still feels the same nerves every time she steps out onto the stage.
"I feel nervous right before it began," Flatter said. "But when I get onstage and started singing I remembered that I only have this year left and gave my all."
John Neubauer, the Choir Director for NHS, knew what he would have to deal with the groups nerves.
"I thought we were pretty well prepared," Neubauer said. "The first time competing each year is challenging mostly because of student's nerves but I thought we were ready to tackle it."
Sometimes that's not the case though. Junior Claire Whitcomb felt the opposite when she stepped out onto the stage with varsity group Singers.
"Before performing I felt more confident than at prelims because my head was in the game," Whitcomb said. "I was focusing on the character I wanted to embody in the show and that helped me to center myself on the performance."
Even with all the nervousness and excitement, the varsity choirs went out and danced the best they could.
"[Singers] came in first place, as did New Dimension," Whitcomb said. "I felt relieved and ecstatic that we won because we gave our best performance yet and we were very closely matched with Edgewood, the group that placed second."
NHS senior McKenzie Odle was one of the few that went up to accept the award for New Dimension. She was able to see first hand the excitement everyone felt from their win. 
"I was absolutely ecstatic. I was fortunate enough to be a representative, I get to go on stage and accept the awards, during both preliminaries and finals," Odle said. "So looking out and seeing both singers and the other new dimension girls cheering just gave me an even bigger boost."
After this great victory, both show choirs have a lot to live up to for future competitions. According to Whitcomb, Singers can only do better.  
"In the future we can only improve," Whitcomb said. "I believe we can reach new heights and earn really good placements consistently." 
The same goes for New Dimension. Odle believes the group will only get better from here.
"I feel like New Dimension is gonna kill it this year. We have an amazing set with an amazing message," Odle said. "I feel like it's going to hit really close to home for a lot of people and I cannot wait for more people to see it."
About the Contributors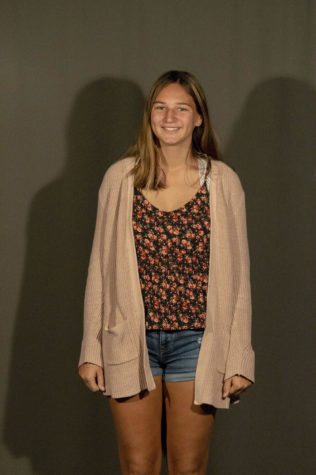 Kaci Craig, Photo Editor & Business Manager
Sammy Snyder
Kaci Craig is a senior at Noblesville High School. This is her second year on the Mill Stream staff. On weekdays you can find Kaci running...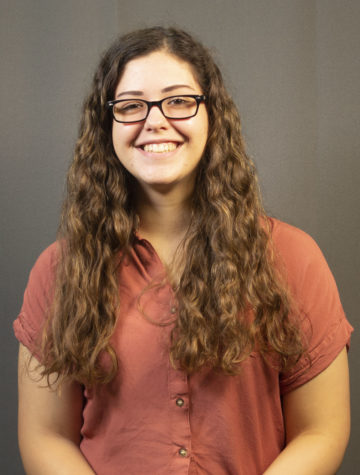 Emily Haynes, Staff Writer


Emily Haynes is a junior at Noblesville High School. She enjoys playing with her dog and spending time with friends. Haynes plays violin in the school...