The new Fab Five: The Lady Millers have five future stars in the making
High school sports can be a rude awakening for incoming freshmen due to the heightened expectations when it comes to both school and sports. Superstar athletes who once dominated in middle school often find that they are not ready to compete at a high level yet. However, that change can happen seamlessly and some athletes flourish at this new level of athletics. The latter seems to be the case for the Lady Millers basketball team since five freshmen are on the varsity squad. Ashlynn Shade, Dani Mendez, Brooklyn Ely, Brooklyn Smitherman, and Kaitlyn Shoemaker are the five freshmen who have had the opportunity to play girls' varsity basketball this season.
While this opportunity is one that many athletes dream of, the big challenge is playing with teammates and opponents that are older than you. These freshmen, however, are using this chance to learn from their older teammates despite the challenges it brings.
"It's different because you're playing with girls that are three years older than us," Shade said, "But it's also a really fun experience to get to know them better and having that experience of playing with them."
Coming in as a freshman and playing on varsity can be a daunting task. Combined with the horror stories of high school hazing that some people have from when they were freshmen athletes, it could make anyone nervous. However the upperclassmen of the girls basketball team have stepped up and been able to help these freshman with the struggles that are inevitable with young players. Mendez has been able to learn from the upperclassmen and also start relationships with them.
"It is nice to make friends with the older girls," Mendez said, "and they help me out a lot since I struggle sometimes."
Because of this, the freshmen have formed great relationships with their upperclassmen teammates, but the relationship the freshmen have with each other is strong from playing with each other for years.
"I feel like all the freshmen are extremely close with each other and have been for years," Ely said. "Most of us grew up together and constantly hung out."
Having good chemistry with your teammates is a key to success, but you also need to practice and work on your skills if you want to be a great team. That can be difficult when balancing school as well. Luckily, head coach Donna Buckley has been coaching for 12 years and knows what these freshmen are going through.
"They're just trying to [balance] school and basketball, it's a lot," Buckley stated.
Even with the freshmen still new to high school, they have seemed to catch on and have earned the praise of Buckley. 
"They're great kids and they work hard and have learned pretty well so far," Buckley said.
The NHS fab five is starting to learn that success comes with pressure. but they're also learning how to use that pressure to push themselves to improve. Shade says she welcomes the increased expectations. 
 "Everytime I step on the court, I know that I have to play my best, because I know if I play my best, my team is going to support me and we're going to succeed," Shade stated.
About the Contributor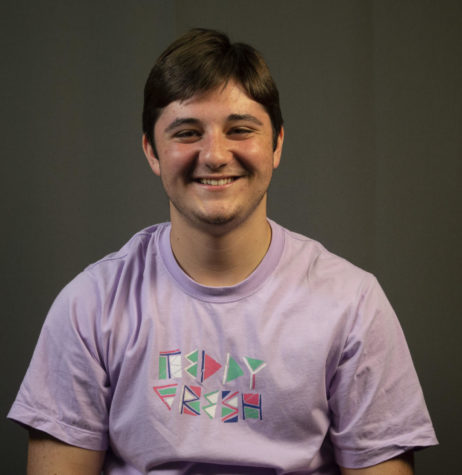 Jonathon Page, Sports Editor


Jonathon is a senior at Noblesville High School. This is Jonathon's second year writing for the Mill Stream. Jonathon enjoys reading, writing, and...