First day jitters: The students become the masters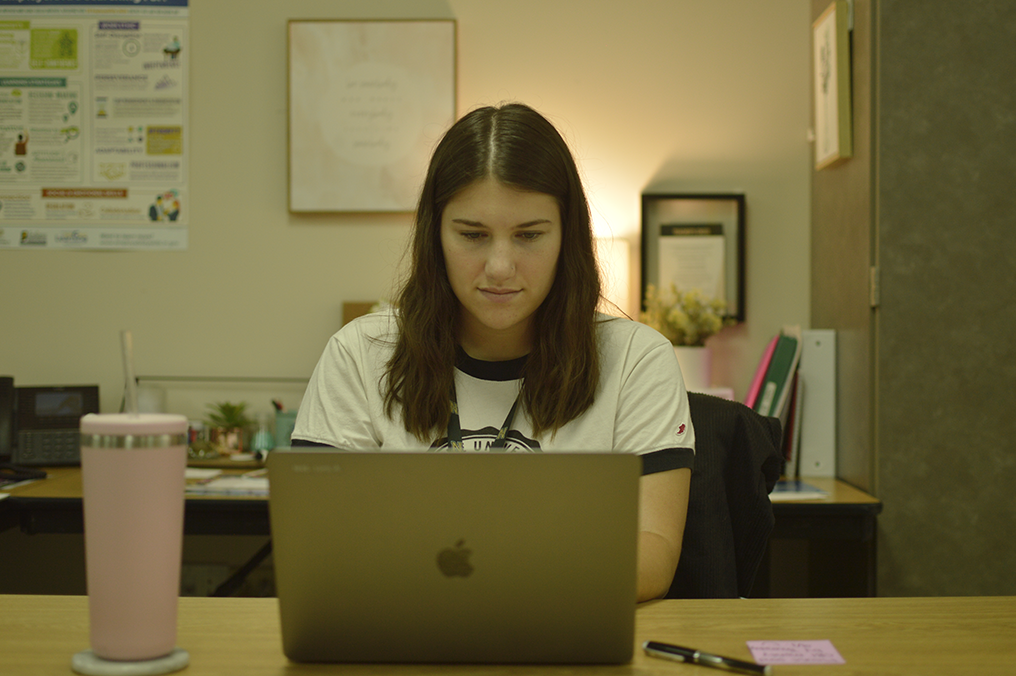 Entering a new environment with new classes and new people can be difficult for students to adjust to, but has anyone ever wondered how the teachers felt about it? According to the first year teachers at NHS, a teacher's first year in a new school can be just as complicated as a student.
NHS has had many new teachers join the school's staff. For Alana Lorts, a resource teacher, this is her first year of teaching just this year. She experienced a new host of feels and experiences that she could not simply prepare herself for.      
"It's definitely a learning curve. The first few days, we didn't get through as much stuff as I thought [we would and] the lessons I would plan wouldn't take as long as I thought so we had all this empty time and [I had to learn] how to be flexible and just go with it," Lorts said.
Just like new students, first year teachers at NHS are still learning the ropes and navigating the school year. Along with adjusting to a new environment and a new curriculum, Lort's age certainly plays a part in the way she perceives her students.
"It's kind of fun being younger… I don't have that much of an age gap between[the students]. So I can definitely relate to some of the stuff that they enjoy … [the classroom is] always evolving and always trying to do more to, you know, build that trust," Lorts said. 
Similar to Lorts, Alexander Bowers is also a resource teacher who is just getting used to his first year at NHS. Bowers says he is trying to build a connection with his students.
"Most of my students stay in my class all day, so [there is] a different relationship with the students. And there's also expectations with different timeframes. Some of us don't leave the classroom [which is a] lot different than a normal class," Bowers said.
Lorts and Bowers are both navigating a new world of teaching when they just stopped officially learning themselves, seeing as they came out of college not long ago. Although the start of teaching has been a bit of a strange process because of a new environment and fresh new faces, these teachers still want to do their job all the same. Bowers always knew he enjoyed teaching others, so going into a new job full of it was something that he was fully invested in.
"I realized any job I had, I enjoyed training people. So I figured I would just cut all the other stuff out and teach," Bowers said.
Being new to Noblesville has not stopped Lorts from learning and growing around her new students, her new environment, and creating a safe classroom for every one of her students.
"In this class, you have to always consider mobility and things like that. We have a few kids in walkers," Lorts said. "So just kind of mobility needs dominated because we need a certain amount of space just for kids to navigate around, but also just wanting to create a really welcoming environment but not having [the room be] too overstimulated."
Although Lorts has not been a teacher for long, she has already chosen her favorite part of teaching her resource classroom.
"Probably how much we laugh. We laugh all the time. These kids are so fun and so funny. They're high schoolers, but they're not afraid to really express themselves and be out of the box and think and be creative… So I would say it's just always energetic and we always have something to laugh about. That's probably my favorite thing."